Pupil Premium and Catch up
Statement 2021-2022
What is pupil premium?
Pupil Premium is a Government initiative allocating funding to schools to support children who are eligible for free school meals. Research shows that some children from disadvantaged backgrounds underachieve when compared to children from non-disadvantaged backgrounds. The funding is provided to support these pupils in reaching their full potential and to close the attainment gap.
What is EYPP?
National statistics have identified a gap between the educational attainment of children from 'disadvantaged' and 'lower income' families and their peers. In an attempt to narrow this gap the Government introduced the Early Years Pupil Premium in April 2015. This is additional funding for children age 3-4 years.
Who can access pupil premium?
Any child that has claimed free schools meals at any point in the past 6 years

Looked after children

Children from services families
Is my child eligible for pupil premium?
You can register for Free School Meals if you get any of these benefits:
Income support

Universal credit with an annual net earned income of no more than £7400

Income-based jobseekers allowance

Income-rated Employment and Support Allowance

Support under Part IV of the Immigration and Asylum Act 1999

The Guarantee element of State Pension Credits

Child Tax Credit, provided you are not entitled to Working Tax Credit and have an annual income that does not exceed £16,190.
How to apply for pupil premium funding if you think your child is eligible and who can I speak to about Pupil Premium?
As children join early years in Foundation Stage you will be asked to complete general forms with your national insurance number on. School can use these to register for EYPP.
For other children you need to register and apply on 0300 500 80 80, you can find a from to complete on https://www.nottinghamshire.gov.uk/education/school-meals/free-school-meals-and-milk Miss Hickton our Pupil Premium Champion or the school office can give you more information. No one will know you have enquired, or if you register and claim and it will not effect any other benefits you are claiming. Support can be given to complete forms in school if required.
How much funding does Greenwood Primary School get and how is it spent?
The amount varies year on year. We also receive funding for children who have been eligible for Free School Meals in the past 6 years. For the academic year 2016-2017 we received £170,280 for 129 Pupil Premium children. For the academic year 2017-18 we expect to receive £165,000 for 125 Pupil Premium children. For the academic year 2018-19 we received £191,400.00 for 145 Pupil Premium children. For the academic year 2019-2020 we received £174,000 for 132 pupils. For 2020-2021 we expect to receive £184,000 for 140 pupils. For 2021-2022 we expect to receive £181,430 for 134 pupils.
EYPP funding The Early Years Pupil Premium provides an extra 53p per hour for three and four year olds, This means an extra £302 per year for each child taking up the full 570 hours funded entitlement to early education.
How does Greenwood Primary School measure the impact of how funding is spent?
We use our data results from Fisher Family Trust to set targets for the next key stage of education for our children. We have high expectations for all pupils at Greenwood. We have a tracking system in school that identifies progress for all year groups and shows the level children are at against the new national curriculum statements. We then compare this to previous results to look for improvements and success in how we have spent our funding; and we look for how to target spending for the future.
At Greenwood Primary and Nursery school we use Pupil Premium funding to target children to provide support for these pupils in their academic, enrichment and emotional areas. Our aim is for there to be no attainment gap between PP and Non PP children. We identify for children who are not on track to be ARE and we accelerate their progress. We target the funding towards barriers some of our children face and offer support with learning and in the home. We start this in Nursery with our Speech and Language therapist to improve speech, language and communication in school which can be a barrier to learning for children from a young age and impact on reading results throughout school. We target funding towards supporting families where lateness and/ or attendance needs to improve with our Educational Welfare Officer. We target funding where children who need support with their emotions and behaviour have a barrier to learning and who therefore make less progress than their peers.
As a school we are in an area of high socio-economic deprivation and this is evidenced in our IDACI score. Our barriers to learning are:
- Parents who were not successful at school themselves
- Poor language and communication skills
- Low levels of employment and further learning
- High crime rates
- High rates of obesity
- High drug use and numbers of teenage pregnancies
- Low parental aspirations
Pupil Premium

What we use it for?

Sutton Trust Research impact

Success criteria?

Academic

To raise attainment.

TA interventions

+ 5 months Small group tuition

Interventions used to raise attainment in school and close the gap of PP and Non-PP children.

Speech and Language SALT

+5 months

Oral language interventions

Identified children's speech and language will improve and they will have improved with confidence to communicate with others. Vocabulary will be extended for children.

Before and After school boosters

+2 months

Extending school time

Identified children to make at least expected levels of progress throughout the year.

Learning mentors in Y6

+5 months

Small group tuition

Learning mentors will plan detailed interventions to close the gap between PP and Non-PP children.

TA Support in class

+1 month

Teaching Assistants

Children will have support in lessons to raise attainment in ALL year groups in school.

Peer assessment work in marking core subjects

+5 months peer tutoring

Children will mark each others work and discuss improvements in lessons.

Small group tuition

+5months

Extra class teacher to reduce class sizes in Year 6. Boosters offered throughout school for children from teachers.

Emotional

To support confidence and resilience.

Behaviour Support at lunch from extra midday supervisor

+3 months

Behaviour support

Children will have an enjoyable lunch time and go back to class ready to learn.

Breakfast Club Food and staffing

+2 months

Extending school time

Identified children to arrive in lessons prepared for the day. Children make at least expected progress throughout the year.

Nurture Room

+4 months

Behaviour intervention

Identified Pupil Premium children will have support in dealing with emotions to support them learning with classes for the rest of the week.

Behaviour, Social and Emotional support

+3 months Behaviour support

+4 months Social and emotional learning

Children have access to out HUB to support development in these areas.

Enrichment

To encourage aspirational learning and engagement in school life

Attendance Officer

+3 months

Parental engagement

Attendance and frequency lates will be reduced across school. Parents will have close liaison with Attendance Officer if identified to need it.

Music Tuition

+2 months

Arts participation

Music tuition for all children in Year 5 in school.

School Trips

+4 months Outdoor Adventure learning

School trip and residential funding for all PP children will enable pupils to access school trips and residential alongside their peers.

Specialist visitors in school such as artists and musicians

+2 months

Arts intervention

School will fund these days and all children will be involved and will enjoy them.

Dance Tuition

+2 months

Sports Participation

Children will have access to dance tuition from a specialist throughout the academic year.

Library Subscription

+2 month arts participation

All children will have access to read a library book and library visits.
EYPP - How we use this funding to support children can be found on the strategy document below. Most of the EYPP funding supports early language interventions, building wider opportunities for children and supporting vocabulary learning for our children in and out of school.
March - July 2020
Pupil Premium support during school closures
As a school we offered many things for Pupil Premium children during this period, this included weekly phone calls for the most vulnerable, art back packs for children, a free reading book worth up to £7.99 for children, creative packs for children, home learning packs to be printed if needed, support for the weekly and holiday periods of FSM vouchers, additional text support where needed. We offered places for the most vulnerable upon return to school and children completed questionnaires when they returned which we used to assess if they needed emotional support sessions. CLICK HERE for our COVID lockdown catch up report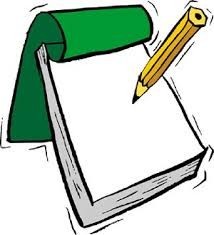 Pupil Premium Statement of Intent for 2021-2022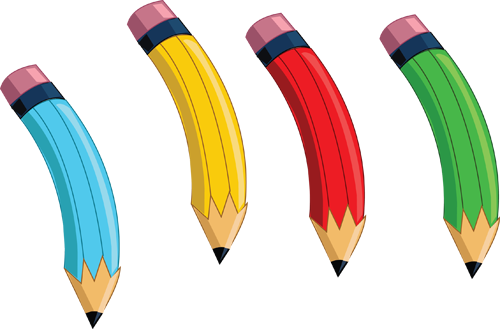 CATCH UP PREMIUM - Our catch up premium policy is here for you to view. As this money is received into school in stages this is a working document that will be reviewed and amended as time moves forward. We have received money from the government to support the children who have been 'most disadvantaged' due to COVID. We aim to use this money for small group tutoring for our children at Greenwood for Y1-Y6. We will take part in a NELI (Early Language Intervention) for EYFS. Whilst this does not have to be ALL PP children many will benefit from this additional support.
Policy Information - Click here