While you are at home learning, it is really important to keep fit and healthy.
This is a list of fun activities that you can do to keep moving.
This weeks School Games focus is Orienteering. Click here to see the weekly activity pack to help your child develop their orienteering skills.
Come on GREENWOOD, let's get involved!!
Sports competitions this week are...
Figure of 8, twice a day 60 second Honesty Challenge. Pupils, staff and parents can enter. Simply do the challenge twice a day, record the results and send through the total at the end of the week. (Click here for a scorecard)

2 Room Jump- this will be the weekly competition based speed bounce. Entries are by video to the various social media platforms before midday on Friday.
Check out the School Games Twitter or Facebook for examples of both of these competitions.
GOOD LUCK!!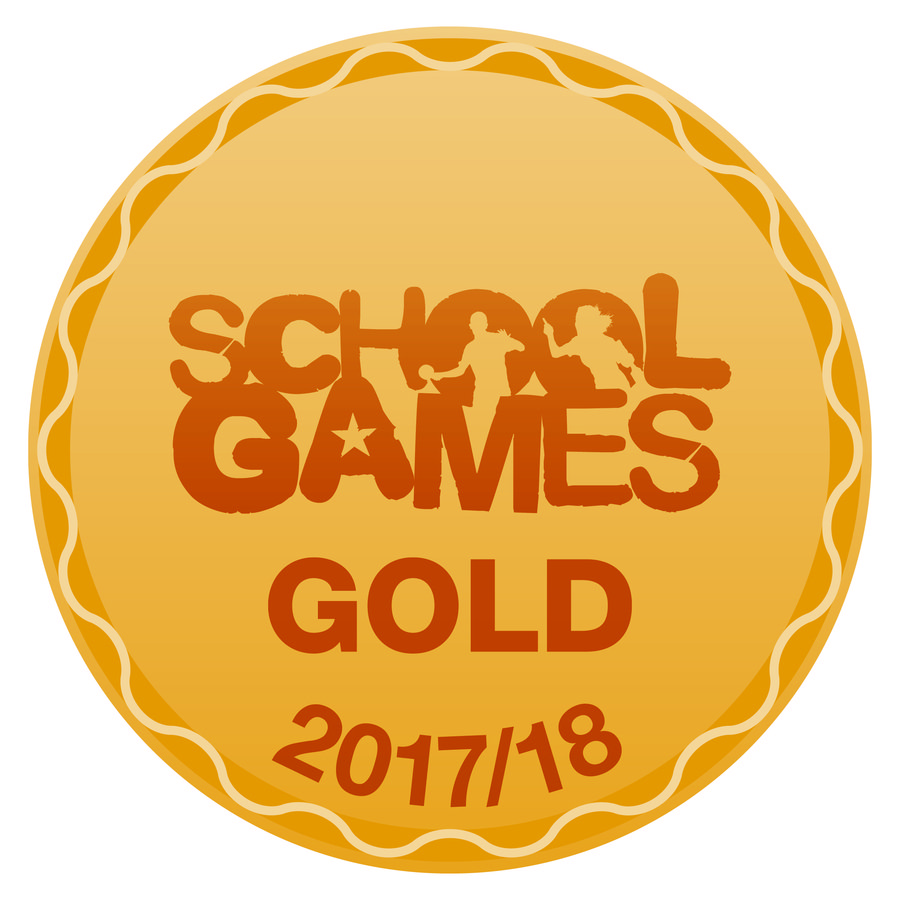 This year Greenwood will compete in the following competitions:
Kirkby and District Junior Football Association

Cross Country Championships

Indoor and outdoor Cricket

Table Tennis
Festivals:
Quad Kids
Dinner time Organised sports include:
Uni-Hoc

Dodgeball

Handball
Before and after school clubs:
Dance

Kick Boxing
Young Ambassadors of Sports
A Young Ambassadors of Sports is a group of Year 5 and 6 children who organise regular intra school competitions.
Our Young Ambassadors are always ready to support events led by The School Games Organisation. This gives them the chance to supervise activities at an event where local schools take part showing their leadership skills.
Physical Education at Greenwood
At Greenwood we are so lucky because we have Mrs Aspinall (a specialist PE teacher) to deliver the PE curriculum across all key stages. All children should have their PE kit in school at all times. PE Kit at Greenwood consists of:
Indoor PE Kit:
Navy/black shorts

White T-shirt/Polo

Plimsolls
Outdoor PE Kit:
Navy/black shorts or jogging bottoms

White T-shirt/Polo

Trainers

A navy/black jumper
(Greenwood Fleeces are available at the school office and are a fab addition to your child's PE kit. You can also order Greenwood polo tops.)
Children should NOT wear any jewellery during PE lessons and should be removed before your child comes to school (staff are not permitted to put earrings in for children).
In the Summer we often increase the amount of PE taught, it is therefore so important that children apply and wear sun cream to protect them.
KS1 and KS2 should have the opportunity of swimming lessons during the year, your children will given a letter to confirm when their lessons should take place. Swimming now takes place at Lammas Leisure Centre on Thursday mornings.

If your child is unable to take part in PE lessons for medical reasons then a letter should be sent with them to school for Mrs Aspinall.
Below is Greenwood's PE long term overview. This is so that you can see what PE your child is doing and when, to ensure they have the appropriate kit in school.
Sports Premium at Greenwood

Primary Schools Sport Funding: Greenwood Primary School
At Greenwood Primary School we recognise the contribution of PE to the health and well-being of the children. We believe that a varied PE curriculum and extra-curricular opportunities have a positive influence on the concentration, attitude and academic achievement of all our children.
The Sport Funding will enable us to continue and extend our provision through employing additional sports professionals, providing more extra-curricular activities in PE, entering into more competitive sports competitions and training our staff to deliver in-house quality PE sessions.
What is the Sports Premium?
The government is providing funding for primary school sport until 2020. This funding is being jointly provided by the Departments for Education, Health and Culture, Media and Sport, and will see money going directly to primary school head teachers to spend on improving the quality of sport and PE for all their children. Each school will receive £8,000 plus an extra £5 per pupil each year until 2020.
Greenwood Primary School Sports Premium Funding: PE Budget 2018/2019
Evidencing the Impact of Primary PE and Sports Premium 2018-19
Purpose of the funding
Schools will have to spend the sport funding on improving their provision of PE and sport, but they will have the freedom to choose how they do this.
We will be using our sports premium funding to support the development of PE and school sport in the following ways during 2018-19;
- Membership of Schools Sports Partnership to increase competition
- Attendance at training courses by staff to improve PE skills
- Provision of INSET in PE for all staff led to improve PE provision
- Purchase of PE resources to support the curriculum
- Improvement in provision of extra-curricular sports clubs
- Allocation of non-contact time to PE Coordinator to compile a policy, scheme of work and assessment procedures/pro-formas
Through using our sports premium funding, our overall aim is to ensure we sustain the heightened standards in PE and school sport, increasing the participation and opportunities offered to our children. We aim to provide higher quality lessons and improved learning for all. This will be done through on-going CPD, engaging in our local sports partnerships and engaging in new sports, tournaments and events moving forwards. This will sustain the improvements we are continually making to Greenwood sports.