Team Greenwood Diary Dates August 2019-July 2020
Diary Dates Greenwood Primary & Nursery School September 2019 to July 2020
6th Fri Film club (For children in Year 1 to Year 6 – each Friday except the last one of each half term) 3.15-5.00
Week 2
12th Thurs Y6 Dare parents meeting after school
Week 3
17th Tues Y6 meeting informing of SATS after school
Week 4
26th Thurs Day of Languages - Foreign Language Workshops all day
27th Fri Macmillian Coffee Afternoon (Parents/Carers Only)
Week 5
1st Tues – Black History Month Arts focus Day off curriculum
2nd Wednesday and 3rd Thursday Parents Evenings Whole school
4th Fri GRANDPARENTS DAY 10-11.30 or 2-3.15
Week 6
8th Tues GAZZA'S DISCO NIGHT (6.15-7.15 for Key Stage One and EYFS / 7.30-8.30 Key Stage Two)
Week 7
17th Thur. Y3 Harvest Show to Parents 2.00
18th Fri NO FILM CLUB
Reading Reward Day
BREAK UP FOR 2 WEEKS HALF TERM
Autumn 2
Wk 1 November
4th Children return from Autumn break AND Individual & Family Photos in school
6th PUPs Christmas Fair Planning Meeting 2.00
7th Key Stage One Maths Workshops for Parents after school
Week 2 Anti Bullying/ Friendship week
11th Mon 10.40 Assembly Remembrance
12th Open Afternoon –Come and observe how we teach maths & how children learn 1.30-3.00
13th Wed Y6 Holocaust centre visit Laxton
14th Year 2 RSPB Workshops
15th Fri Children in Need - Dress up win PJs/Onesies for £1, Cake Sale (All donations very gratefully received) Cover our Pudsey in Coins.
November
Wk 3
18th Mon + 20th PDSA Workshops
18th Mon Foundation Stage Maths Workshops for Parents 3.30- in school hall – Find out how to support your child's learning.
19th Flu Jabs for all children- F2 to Y6 (Consent letters must be completed via the online link to ensure they get it done)
20th Some Y5s to go to Vocal Coaching workshop at Kelham Hall with Mark De'Lisser
21st Open morning – How we teach reading. Welcome to observe a lesson 9.30-11.00
22nd Foundation 2 - Exploring Worm Farms!
Week 4
25th Mon Foundation Stage Phonics Meeting for Parents/Carers 3.30 School Hall
29th Kirkby Lights Switch on
Week 5 December
2nd Mon KS2 Panto – Mansfield Palace Theatre – Free Trip paid by our fundraising
EYFS 2 Visit to Sherwood Pines
3rd Tues KS1 Panto - Mansfield Palace Theatre – Free Trip paid by our fundraising
3rd + 4th Recycling Workshops
4th Wed EYFS Panto - Mansfield Palace Theatre – Free Trip paid by our fundraising
4th Wed GAZZA'S CHRISTMAS DISCO NIGHT (6.15-7.15 for Key Stage One and EYFS / 7.30-8.30 Key Stage Two)
5th Thurs Winter Wonderland Fair 1.30-3.15
6th EYFS1 - Caterpillars visit to Sherwood Pines
Week 6
9th KS2 Talent Show
10th Tues F1 AM and PM Christmas sing along for parents/carers
Year 6 to visit Ashfield School to watch West Side Story pm
Choir Singing at Kirkby Library 10-11
11th Wed EYFS Show for parents/carers 9.30 and 2.00
12th Thurs POLLING DAY - SCHOOL CLOSED TO PUPILS AND STAFF
13th Fri Christmas dinner day and jumper day
Y6 Dare Graduation 2.15PM
Week 7
17th Tues KS1 show to parents 9.30 and 2.00
18th Wed Choir to perform at Kings Mill Hospital 10.00
Song for Christmas 2.00
19th Thurs Year 6 Church 10.00 – Concert for parents and carers
PM Reading reward afternoon - Christmas Crafts
20th Fri Christmas Stars Party Day (Children can all wear party clothes for the day)
NO FILM CLUB
BREAK UP FOR 2 WEEKS CHRISTMAS HOLIDAYS
January 2020
Spring Term 1
6th Mon Children return to school from Christmas break
Week 3
20th Mon World Religion Day Workshops all day
Week 6
14th Fri Look After Your Heart Day – LEON's LEGACY (Raising money for school defibrillators)
Reading Reward (NO FILM CLUB)
BREAK UP FOR ONE WEEK HALF TERM
SPRING TERM 2
February
Week 1
Mon 24th INSET DAY – SCHOOL CLOSED
Week 2 March BOOK WEEK
5th Thurs WORLD BOOK DAY – Vocabulary Parade Dress up as a word or phrase!
Week 3
13th Fri Sport Relief
Week 4
16th Mon Y4 Residential Mount Cook
17th Tues Y4 Residential Mount Cook
18th Wed Y4 Residential Mount Cook
20th Fri World Water Day
Week 5
24th Tues GAZZA'S DISCOS
26th Thur Book Fair in School (Until 3rd March)
Week 6 April
31st Tues Parents Evening
1st Wed Parents Evening
3rd Fri Reading Reward Easter Egg Hunt NO FILM CLUB
Break up for 2 weeks – Easter Holidays
Summer Term 1 April
20th Mon Children return from Easter break
Week 3 MAY KS1 SATS start
4th Mon Y5 Residential
5th Tues Y5 Residential
6th Wed Y5 Residential
Y4 Show to school 9.30 AM Parents PM
8th Fri – BANK HOLIDAY - MAY DAY
Week 4- Week Beginning 11th MAY
KS2 SATS WEEK (Mon-Thurs) UNDER NO CIRCUMSTANCES CAN YEAR 6 CHILDREN TAKE HOLIDAYS THIS WEEK
Week 5
18th Mon PE network 1.00-4.30 Hucknall
19th Tues- Wed 20th Possible date for Y6 residential in London ? To be confirmed.
22nd Fri Reading reward day NO FILM CLUB
CHILDREN BREAK UP FOR ONE WEEK HALF TERM
Summer Term 2
Week 1 June
1st Mon INSET DAY
2nd Tues Children return to school following half term
Week 2
Times Tables Tests in Y4 Phonics Screening Tests in Year One (Re-tests in Year 2)
Week 3
15th Mon Class Photos
Week 5 July
29th Mon KS2 9.30 Sports Day & 1.30 KS1 Sports Day
30th Tuesday FS2 Sports Day PM
1st Wed F1 Sports Day AM and PM
3rd Fri Letters to go out for new class
4th Summer Fayre
Week 6 July
6th Mon Transition morning
Meet the teacher Y5 3.20
7th Tues Meet the Teacher Y4 3.20
GAZZA'S DISCO 6.15-7.15 EYFS & KS1 / 7.30-8.30 KS2
8th Wed Meet the teacher Y6 3.20
9th Thurs Trust Awards
Week 7
13th Mon Meet the teacher FS2 3.20
14th Tues Meet the teacher Y1 3.20
15th Wed Meet the teacher Y2 3.20
16th Thurs Meet the teacher Y3 3.20
Y5 Show to parents 1.45 PM
Week 8
20th Mon Reports go out to parents/carers
21st Tues F2 Graduation
22nd Wed Y6 Graduation
23rd Thurs Star of stars 9.00
Happy Leavers Assembly for F1 10.40 and 2.00
Children break up for 5 week summer holidays
24th Fri INSET DAY School Closed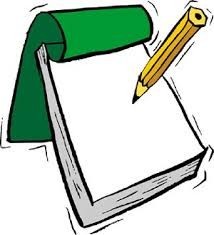 PLEASE NOTE ALL DATES ARE SUBJECT TO CHANGE * WE DO OUR BEST TO STICK TO PUBLISHED DATES BUT SOMETIMES DATES IMPOSED ON US BY OTHERS AFTER THE PUBLICATION MEAN WE MAY HAVE TO CHANGE THEM*