Remote Learning in Year 2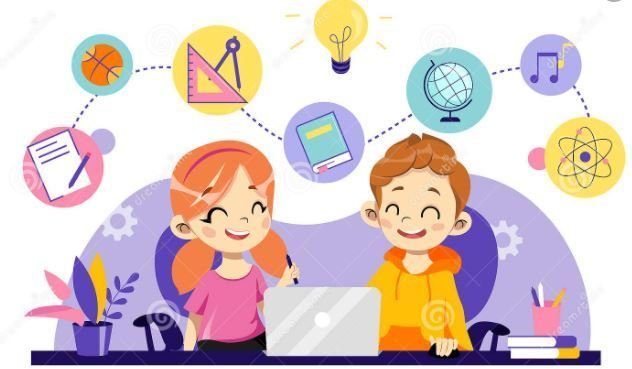 Our aim at Greenwood is to provide quality learning for children both at home and at school.
Each week, your child's class teachers will be uploading a weekly remote learning timetable (similar to the ones that were uploaded during lockdown) to provide children who are isolating at home with the best possible teaching and learning resources to support their continued learning at home.
These weekly timetables, PowerPoints, videos and resources will also enable you to see what we are doing in class and support your child with any additional learning that you may feel they need. At the very least, you will be aware of our learning in school and what your child is doing on a day to day basis.
Please note
This is not additional learning for children who are already in school daily, unless you feel that your child would benefit from completing any of these activities. This is primarily for children who are isolating at home and are not able to come to school.
This week's learning in Year 2...
Click on the link to take you to this week's remote learning timetable if you are isolating at home.
Weekly Timetable- W.C 10th May 2021
Click here to access the Year 2 OneDrive where you find all this weeks resources. ( email your class teacher for the password)
Click here to access the Collins Ebooks Login page
If you need any support or extra resources, please get in touch with your class teacher.
lturner@greenwoodprimary.org.uk
Starfish class-
htomkinson@greenwoodprimary.org.uk (Monday and Tuesday's)
What does school look like now for our children?
School does look a little different to what your children are used to.
However, our staff have worked exceptionally hard to try and ensure that familiar things are around your children and that our classroom environments are engaging, bright and learning focussed.
Click the link below to see our welcome link for the classroom.
Click this link for additional websites to support learning :)
Key information about Year 2

Click here for the Starfish Class passport
Click here for the Sharks Class passport
Year 2 Newsletter Autumn Term 1
Year 2 Newsletter Autumn Term 2
Meet our Year 2 Team!
Miss Turner- Class Teacher In Sharks, PE Lead
lturner@greenwoodprimary.org.uk
Miss Tomkinson - Class Teacher in Starfish (Monday and Tuesday)
Htomkinson@greenwoodprimary.org.uk
Mr Brown- Class Teacher in Starfish (Wednesday, Thursday and Friday)
Dbrown@greenwoodprimary.org.uk
We are lucky enough to have 2 marvellous teaching assistants that work closely with your children's teachers.
These are Miss Bonser in Starfish and Mrs Dabell in Sharks.
How to support your child at home
Reading
1. Read for 5-10 minutes a day
2. Encourage children to use phoneme knowledge to sound out words they find difficult
3. Ask children understanding questions about their text-who is the main character? What is the setting? Why did that character choose to do that and what were the consequences?
Click here for comprehension questions to use when reading with your child!
Writing
1. Make writing purposeful-why have they been asked to write? What should the outcome be of that piece of writing?
2. Encourage the use of joining lines. Children should be attempting to start letters using joining lines in Year 2.
3. Encourage the use of basic punctuation-capital letters, full stops, finger spaces etc
Maths
1. Play maths games such as timetable questions, mental math addition and subtraction, doubles and halves up to 10
2. Use maths in every day life-shopping, finding change, counting out things for tea time, shape spotting around the house etc MATHS IS EVERYWHERE!
3. Keep up basic number fact work-numbers bonds to 5, 10 and 20. 2, 3, 5 and 10x tables.
SPAG
Spelling, punctuation and grammar
1. Encourage children to write spellings down, look at them, cover them, say them, write them.2. Find interesting ways to remember exception words eg. because-big elephants can always understand small elephants
3. Re-cap use of nouns, verbs, adjectives and adverbs...what are they? Can you think of examples of when to use them?
Phonics
1. Encourage children to spot familiar sounds in words to help them read at pace
2. Re-cap unfamiliar sounds regularly and quickly
3. Find alternative spellings for the same sound...ai/ay/a-e or oi/oy