Welcome to Owls and Orangutans
Mrs Laity
Miss Evans
Miss Key
Miss Anderson
Mrs O'Donnell
Our topics:
Autumn Term
Let's Rock- What Makes The Earth Angry?
We will be discovering how the Earth is formed and what is underneath our feet. In science we will be investigating rocks and soils. We will find out how fossils are formed. Our key texts will be Escape From Pompeii and Stone Girl, Bone Girl. We will also look at Light and Shadows and create our own Christmas decoration.
Don't forget to come to our Harvest Celebration- Easy Peasy, We've Bean Blessed.
Spring Term
Scrumdiddlyumptious- Watch Us Grow
We will be learning how plants grow and how they are constructed. In geography we will find out where our food comes from. We will locate Britain and European countries on a maps and look at their physical features. In design and technology we will be making a 'healthy snack'. Our key texts will be George's Marvelous Medicine and The Bean Machine. We will also visit Domino Pizza.
Summer Term
Stone Age, Bone Age- Who First Lived in Britain?
We will be studying the history of Britain and its first inhabitants, We will then study the chronological occupation of Britain by the Romans. We will be reading a variety of poems and the book Flat Stanley. In science we will look at fores and magnets. In computing we will learn how to stay safe on-line.
Behaviour
As a class we have created our own charter which all the children have signed to say they agree to. A copy of the Behaviour Policy can be viewed on this website.
Helping your child with their learning...
To help your child with their learning we have created a handy guide. Please click on the link below to access this.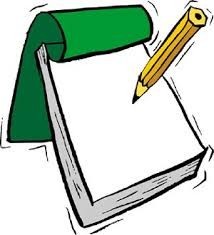 Parent Guide
Boostering
This half term most of our school boosters will take place after school between 3:15-4pm (please check the permission letters, which you signed and returned, for dates and times).
In the afternoons, Miss Key and Miss Anderson will work with children for boosters in Reading, Writing, SPAG, Phonics and Maths. Children also have the opportunity to access extra support during assembly times. Groups will be reviewed each half term.
Homework
Please can we stress the importance of the ALL the homework we ask your child to complete.
1. All children should read daily. Even if your child is a confident reader, they should be reading independently to encourage a love of books and a greater understanding of the written word. Children should record their FAB4 reading in their Home-School Diary. There are four spaces in the book for each week. The Home-School diaries will be collected in every FRIDAY. If your child's diary has been completed, and signed by an adult, they will receive a stamp in the back of their book which goes towards your child's FAB4 reading reward.
2. All children will receive weekly spellings. These will be set on a Thursday and tested on a Thursday.
3. Each Wednesday children receive a piece of Numeracy or Literacy homework. This is due in on the following Tuesday.
4. Times tables will be tested each week. Please support your children and practice with them.
Physical Education (PE)
Owls and Orangutans will be doing PE on Tuesdays and swimming on a Thursday. At all times your child will need an indoor and outdoor PE kit in school.
Indoor PE kit is a white T-shirt, dark shorts (black or navy blue) and trainers or plimsolls.
Outdoor PE kit is a white T-shirt, dark jogging bottoms (black or navy blue), dark sweatshirt and trainers. Jewellery must not be worn on PE days.
If your child can not take part in PE for medical reasons a letter should be sent to the class teacher.