Remote Learning in Year 1

Our aim at Greenwood is to provide quality learning for children both at home and at school.
Each week, your child's class teachers will be uploading a weekly remote learning timetable (similar to the ones that were uploaded during lockdown) to provide children who are isolating at home with the best possible teaching and learning resources to support their continued learning at home.
These weekly timetables, PowerPoints, videos and resources will also enable you to see what we are doing in class and support your child with any additional learning that you may feel they need. At the very least, you will be aware of our learning in school and what your child is doing on a day to day basis.
Please note
This is not additional learning for children who are already in school daily, unless you feel that your child would benefit from completing any of these activities. This is primarily for children who are isolating at home and are not able to come to school.
Welcome to Year 1
Summer 2 Science Knowledge Organiser
Summer 2 Art/DT Knowledge Organiser
If you would like to contact your child's class teacher, please email them.
Mrs Preston: kpreston@greenwoodprimary.org.uk
Mrs Breedon: kbreedon@greenwoodprimary.org.uk
What does school look like now for our children?
School does look a little different to what your children are used to.
However, our staff have worked exceptionally hard to try and ensure that familiar things are around your children and that our classroom environments are engaging, bright and learning focussed.
Click the link below to see how school looks for our children now.
Click this link for additional websites to support learning :)
Key information about Year 1

Click here for the Turtles Class passport
Click here for the Jellyfish Class passport
Our Team
The class teachers in Year 1 are Miss Wade in Turtles Class, and Mrs Preston in Jellyfish class.
We are very lucky to have very talented teaching assistants in Year 1; Mrs Naylor, Mrs Dabell, Mrs Gladwin and Miss Brown.
Enquiries
Our enquiries this year are:
Autumn - Is change always for the better?
Spring - Is there a limit to where we can travel?
Summer -Are all ideas good ideas?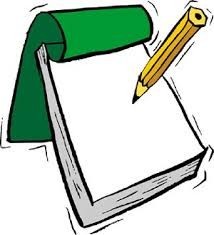 Newsletters
Our newsletters are sent home termly with important events and dates for the diary.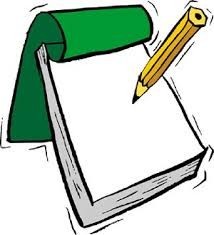 Please click here for our latest newsletter.
Reading
Reading is so important and we want to help you, to help your children develop a life-long love of books.
Try and support your child and help them as much as possible. The following tips should help make reading less stressful, and help your child feel like they are a successful reader.
1. Before you start reading a new book, tell them the title and look at the pictures on page.
2. Talk about what might happen in the story.
3. When you are ready to start reading, ignore tiny mistakes that still make sense in the sentence.
4. Prompt your child to look at the first sound and think about what words starting with that letter would make sense in the next sentence.
5. Re-read book lots of times to build your child's confidence. don't change them everyday!
Phonics
Year 1 children have phonics lessons every day. The children learn how to recognise and segment the sounds within words and how to blend the sounds back together to read whole words. It helps children to hear and read whole words more easily, if the segmenting is done by 'stretching' words out rather than 'chopping' them up.
We follow the no nonsense phonics international scheme which includes lots of fun opportunities for reading, writing and developing their vocabulary. Please have a look and encourage your child to play some of these games at home. Follow the links below:
http://www.ictgames.com/poopDeckPirates/index.html
http://www.phonicsplay.co.uk/PicnicOnPluto.html
During June 2020 your child will taking part in a National Phonics Screening Test to assess their levels against other year 1 children nationally.
Handwriting
In year 1 there will be a focus on forming letters of the alphabet and numbers correctly. The children will be taught where to start each letter, both upper and lower , and numbers too.
You can support your child by practising these at home.

PE
Year 1 will have PE Tuesday every week. Please make sure your child has the correct PE kit in school.
Please ensure all articles of clothing have the child's name written in them.
Value Superstars and WOW certificates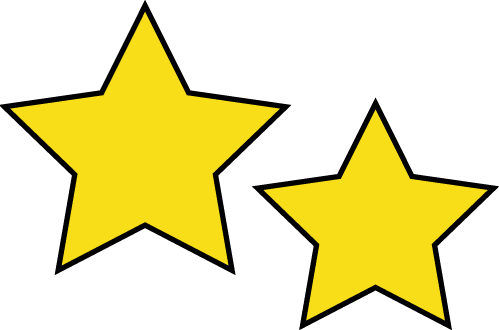 Every Friday we are going to award one child from each class a "Value certificate".
These values are part of the Flying High Trust. They are:
Aspiration
Confidence
Creativity
Enjoyment
Perseverance
Pride
Responsibility
Miss Tucker will host a virtual assembly every Friday in school. (This is not available at home).
Children will be awarded their certificate in class and will be celebrated with the whole school.
Alongside this, we will be looking out for those WOW children - Writer Of the Week.
Good Luck Year 1!
Behaviour
In year 1 the children are rewarded for good behaviour with spotty stickers and work towards special certificate for good behaviour.
As a class they work together to achieve a class treat once a term, by achieving their class target throughout the term.
As a class we have created our own class charters which is agreed by every member of the class.
At Greenwood we support children with their behaviour principles of emotional coaching and restorative approaches.
The five essential steps of Emotion Coaching:
Be aware of a child's emotion

Recognise a child's expression of emotion as a perfect moment for support and teaching

Listen with empathy and validate a child's feelings

Help a child learn to label their emotions with words

Helping a child to solve problems or deal with upsetting situations appropriately
"Helping children and young people to understand the different emotions they experience, why they occur and how to handle them." (Gottman 1996)
Restorative approaches enable those who have been harmed to convey the impact of the harm to those responsible, and for those responsible to acknowledge this impact and take steps to put it right. Restorative approaches refer to a range of methods and strategies which can be used both to prevent relationship-damaging incidents from happening and to resolve them if they do happen. Restorative approaches are built on values which separate the person from the behaviour. They promote accountability and seek to repair any harm caused in a situation
'Bringing out the best……in everyone!'
For more information about how we celebrate positive achievements, how the behaviour charts in the classroom are used, further support or exclusion information please look on the 'Parents' tab of the website and view the full policy.
Homework
After your children's teachers have completed initial assessments, your child will receive regular weekly homework. This will usually be set on purple mash and you will find your child's login in their reading diary. It is important that your child does their best to have a go at completing each piece of homework brought home.
In addition to weekly Literacy or Maths homework children are given spellings on a Friday, which should be practised regularly ready for their spellings test on the following Friday.
Your child will also take home 2 reading books that should be read daily if possible. Please encourage your children to read at home and make a note of this in their reading diary