Welcome to Year 6 Penguins and Elephants
If you experience any problems loading up websites, it may be that there are too many people using the site at one
time. Try again later and in the meantime practise your spellings, read a book or do some art whilst you are waiting.
Due to the latest government changes, the Year 6 teachers will be uploading activities to this website page every week day (not in the Easter holidays), with a list of tasks that we will expect children to complete that day. New tasks will be uploaded/given each day, if your child needs additional resources, support or advice, please email your child's class teacher or Miss Tucker so she can forward your email to us. We have put together a list of activities and websites that can be downloaded and saved/printed/completed by your child, this can be found below the weekly activities on this page. Please click on the links under the date that you need so that you can open the tasks.
Times Tables Rock stars Year 6
Girls ARE better than Boys ! WELL DONE Y6 - very proud of your work on TTRS this week - Thank you
Next weeks challenge is for Y5 and Y6 - I will post results daily.
I also think Betty and Eric need to set their own rock slam challenges. Make sure friends of these pupils know this and pass it on (I know who is it :)
You can email me shickton@greenwoodprimary.org.uk if you need anything.
New challenges start Monday - Enjoy your weekends.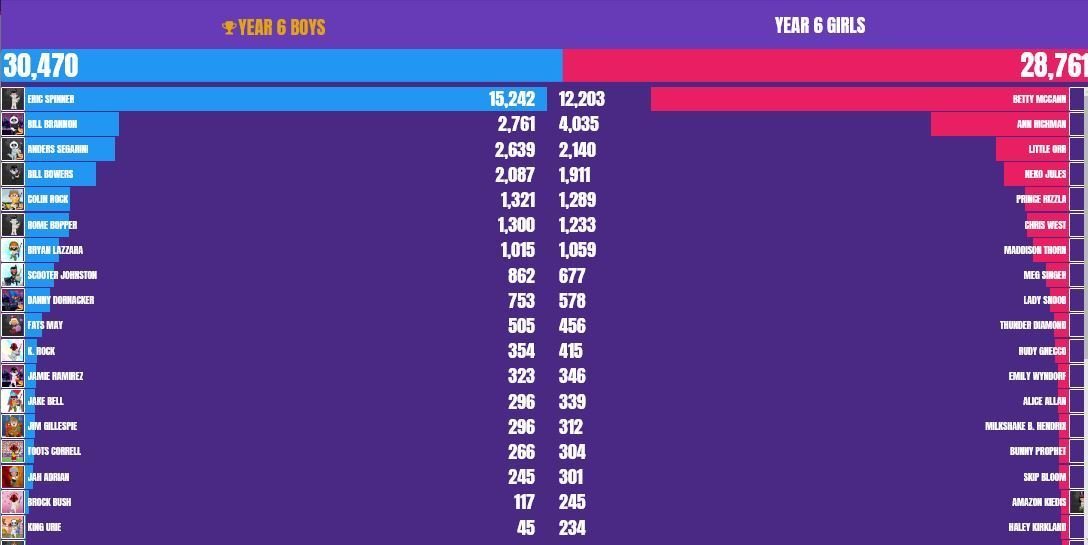 Have you noticed NUMBOTS on TTRS? Your log ins work for this too. You pick a robot and earn
coins as you play to customize it. Have a try. I have only logged in myself today for the first time.
Ask me any questions or give tips to share if you find some. shickton@greenwoodprimary.com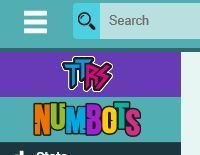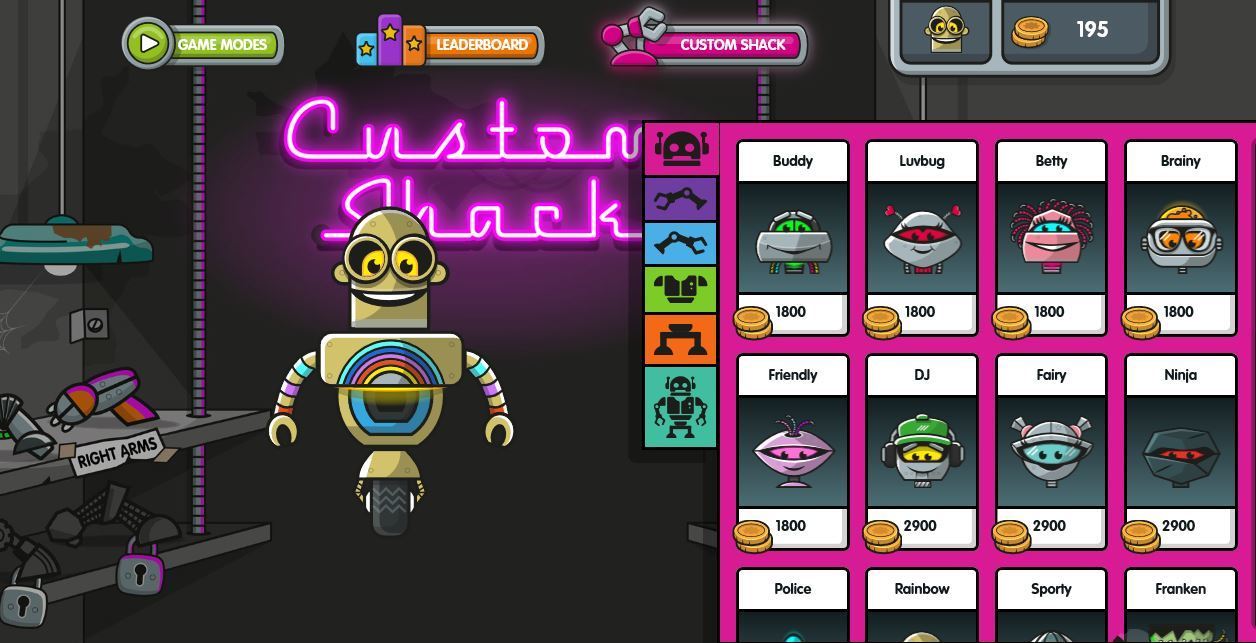 Click on the link to get access to a free audio book from David Walliams. He is releasing a new one every day!https://www.worldofdavidwalliams.com/elevenses/
Friday 27th March
Click on each word below to access your work for today.
Maths Don't forget for Maths you can buddy up and split the clues between you, in groups no more than 5. When a clue asks you for the digit sum, it means you need to add the digits in the answer together until you are left with a single digit answer...
EXTRA - ART Zentangles - you will need, plain paper split into many rectangles and a black biro.Create your own Zentangle art.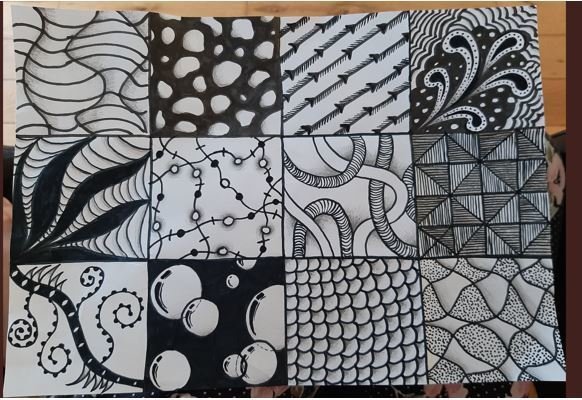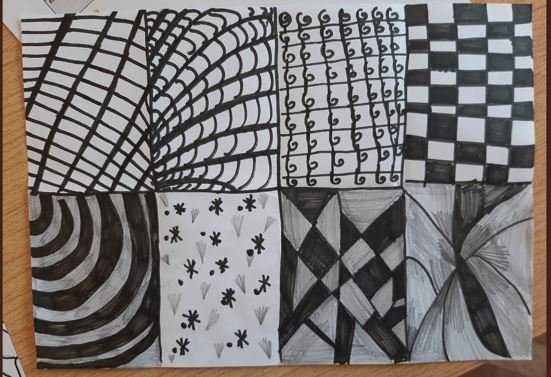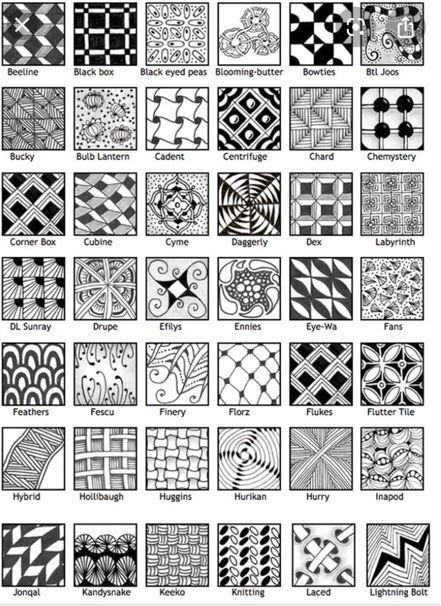 A FUNNY COMIC - THE LOO ROLL CHRONICLES... complete your own comic, email them to me shickton@greewnoodprimary.org.uk, I will share if they are sensible.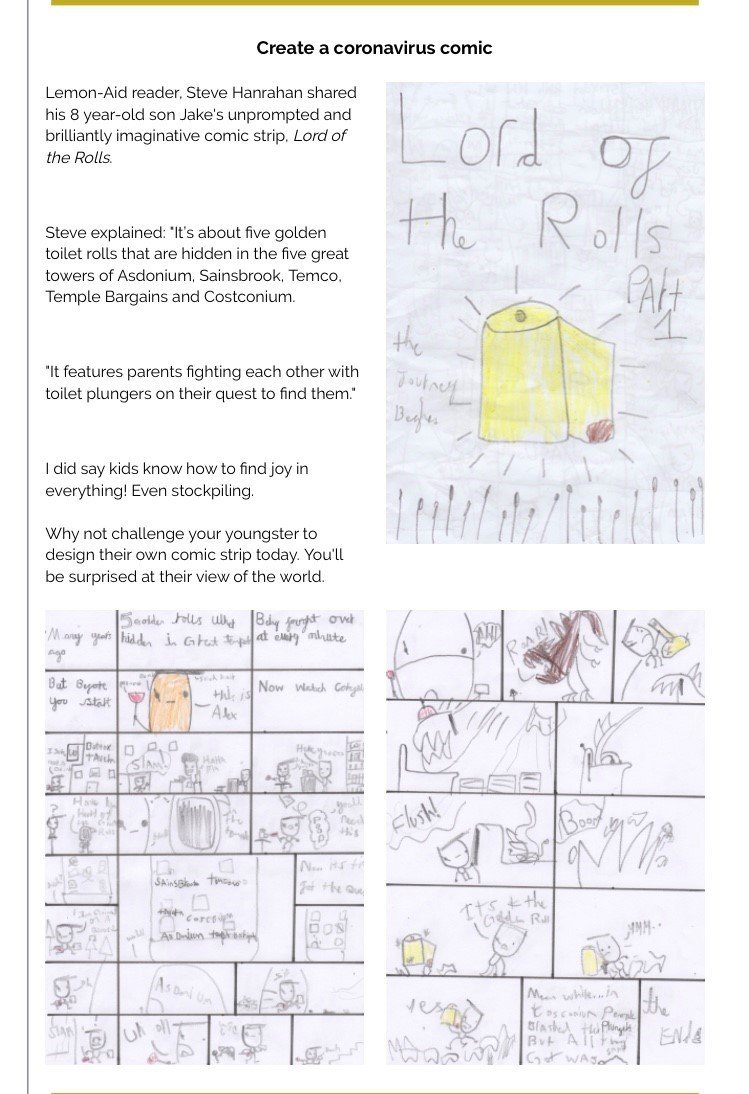 Yesterday's riddle answer - Well done Jessica Naylor, you got it correct!
Someone's mother has four sons, North, South and East. What is the name of the fourth son.
The answer is 'What'. There is not a question mark at the end of the 2nd sentence, it is therefore a statement. Told you punctuation is always important!
Today's riddle (Year 6 Vs Year 5)
I am the beginning of the end and at the end of time and space. I am essential to creation and I surround every place. What am I?
Year 6's e-mail either Mrs Fryatt, Miss Hickton or Mrs Annia with your answer and Year 5's email either Miss Westley or Mr Jackson. Remember to look at the sentences carefully... Which year group will conquer this riddle?!
Thursday 26th March
Click on each word below to access your work for today.
SATs facts (even though you're not doing SATs - it's good to check you've remembered key maths facts ready for Year 7)
Science Horrid Hands ! Information sheet here Activity Pack page 5, page 6 Pepper germs experiment for home, pages 8-12 family quiz and pages 13/ 14 colouring. We would like you to do page 5 and 6 if you can. The rest is for fun. Email your teachers if you take photos of the experiment and we can share on here.
Riddle for the day:
Someone's mother has four sons, North, South and East. What is the name of the fourth son. E-mail your answers to me (Mrs Fryatt @ rfryatt@greenwoodprimary.org.uk) the name of the fourth son, I will announce the winners tomorrow... #homelearningriddles.
EXTRA - CHALLENGES Thanks to those who sent their obstacle courses to the schools twitter page. Can you try challenge 20 today, link it to tadpoles/ ponds and our E-Team page.

Wednesday 25th March
Click on each word below to access your work for today - the colouring activities are still on here from yesterday.
SPAG ANSWERS If you write this in your books think of handwriting, punctuation and letter formation.
EXTRA - CHALLENGES ! Have a go at challenge 14 whilst it is so lovely and sunny outside, send photos to Twitter @GreenwoodSch
Reading For today's reading, when you click on the link, you will have a choice of three texts about VE day to read and answer the questions for in your work books. The 1 star text is 'Ooh good questions', the 2 star text is 'Ooh definitely getting me thinking' and 3 star text is 'Ooh my brain hurts but I'm just that good!' Choose your text and answer the questions in full sentences. Each set of questions come with the answers for you to check too. Let me know which text you choose - I've had some great work sent to me. Happy reading, from Mrs Fryatt.
Emily P has also created her own Reading Comprehension word meaning questions. The text is quite advanced so it is a challenge for you, she has loved this book. CLICK HERE
Tuesday 24th March
Click on each word below to access your Maths and Reading work for today.
Spellings practice as below
EXTRA - Mindful colouring. Here are a few to click, load and print; animal colouring, mixed pack, William Morris themed and 'Who is William Morris?' Information sheet
Topic - If you cant access purple mash - Click here for a ppt on the Mayans and complete the tourist information task. Purple mash is working much better in an afternoon so if you want to email me your photos of the 2 do task then you can. shickton@greenwoodprimary.org.uk
.
Monday 23rd March
Click on each word below to access your Maths, Reading and Literacy work for today.
This weeks TOPIC
The Mayans.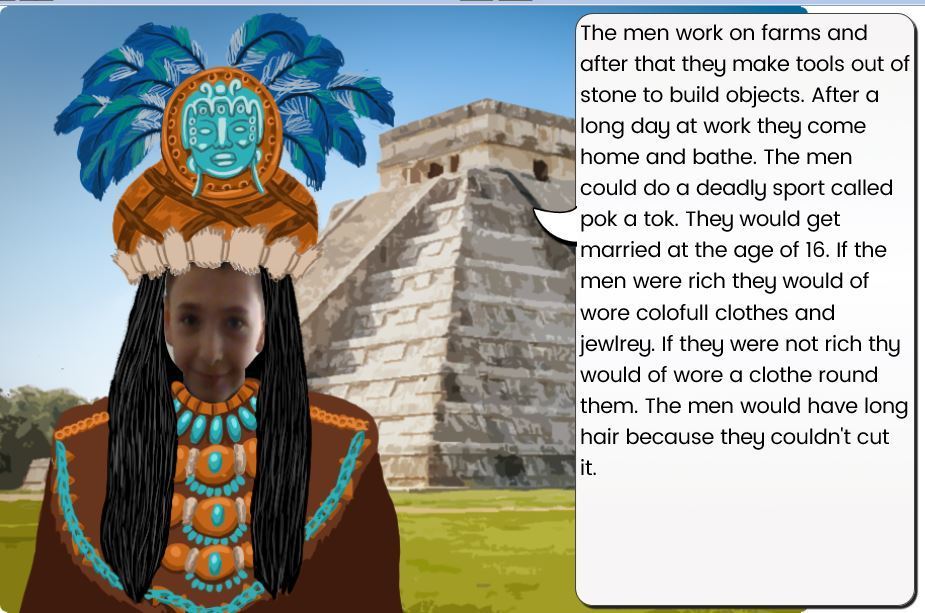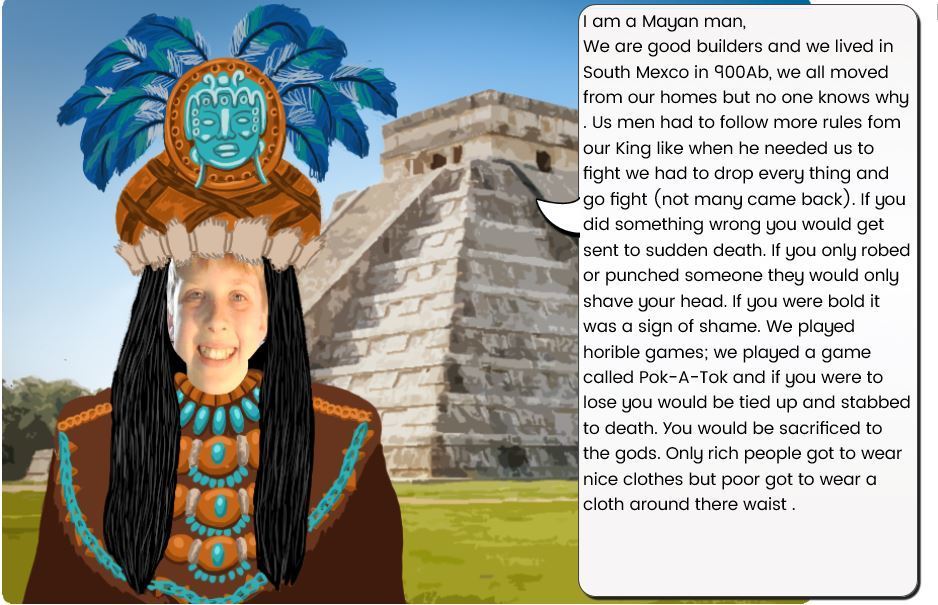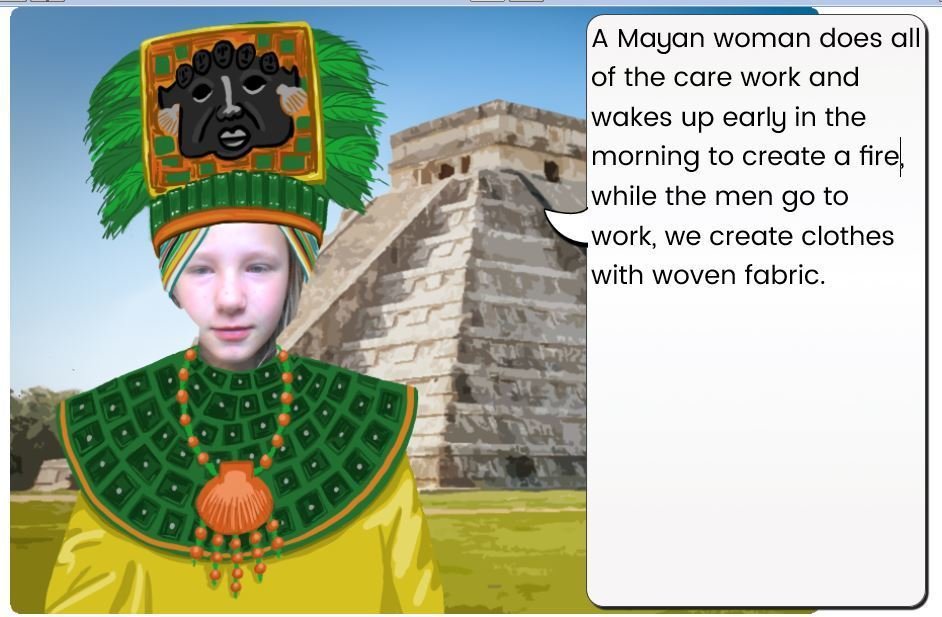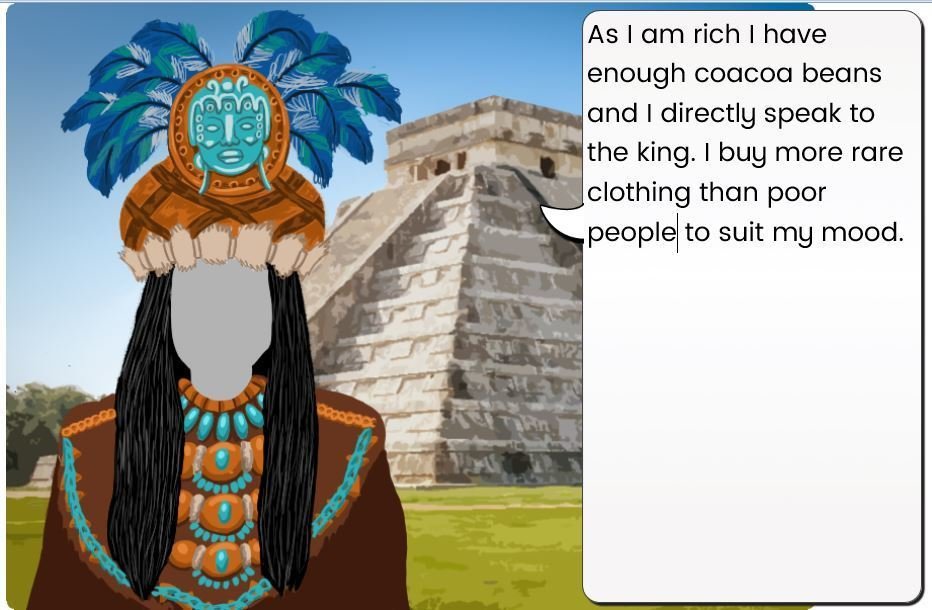 Spellings
ONGOING WEEKLY TASK For spellings - Pick 8 of the Year 5/6 key words and test yourself on them in you exercise books; this week include accompany too and complete the attached sheet for that word. There is a purple mash quiz 2 do set as well.
Click here this weeks sheet (accompany sheet this week only )
Booklet to use if directed by a teacher and websites are not accessible click here
Websites for resources
Maths
TT Rockstars - https://ttrockstars.com/
White Rose (some free resources) https://whiterosemaths.com/resources/schemes-of-learning/primary-sols/
http://www.kidsmathgamesonline.com/
https://www.topmarks.co.uk/ - Hit the button is a xtable game
https://www.teachitprimary.co.uk/maths-resources
http://www.math-exercises-for-kids.com/
https://uk.ixl.com/math/year-6
https://www.planbee.com/uks2-home-learning-pack-maths (Need to add to basket but it is free)
Ask Alexa to 'test me on maths'
English
Pobble365
Once upon a Picture
www.twinkl.co.uk/offer - Free log in for 1 month with PARENTSTWINKLHELPS code
http://www.funenglishgames.com/readinggames.html
https://www.planbee.com/uks2-home-learning-pack-english (Need to add to basket but it is free)
Reading
Pobble365
Once upon a Picture
www.twinkl.co.uk/offer - Free log in for 1 month with PARENTSTWINKLHELPS code
http://www.funenglishgames.com/readinggames.html
https://www.oxfordowl.co.uk/for-home/ additional details on letter
https://www.oxfordowl.co.uk/for-home/oxford-owl-videos/
https://www.lovereading4kids.co.uk/ - Need to register but thousands of books where you can read an extract to see if you like the book.
PE
Yoga - https://www.youtube.com/user/CosmicKidsYoga & https://www.cosmickids.com/
PE game ideas (some are free and some to buy) - www.thepeshed.com/pe-game-ideas
http://www.primaryresources.co.uk/pe/pe.htm
https://sparkpe.org/free-lesson-downloads
https://www.gophersport.com/blog/no-gym-no-field-no-problem/
http://www.mrgym.com/SmallSpace.htm
Art
https://www.scholastic.com/parents/school-success/learning-toolkit-blog/4-websites-where-kids-can-create-digital-art.html
COSTS https://www.planbee.com/art/ks2-art
http://www.thegrid.org.uk/learning/art/ks1-2/resources/#5
French
http://www.primaryresources.co.uk/mfl/mfl_french.htm
Duolingo app
Other websites
https://www.teachingideas.co.uk/subjects/games
Google – Topmarks
http://www.primaryresources.co.uk
https://www.planbee.com/free-teaching-resources/free-home-learning-packs
www.twinkl.co.uk/offer - Free log in for 1 month with PARENTSTWINKLHELPS code
https://www.planbee.com/other/freebees
Pobble365
Once upon a Picture
Booklet with activities for all year groups FREE DOWNLOAD TTS à http://www.tts-group.co.uk/on/demandware.static/-/Library-Sites-TTSSharedLibrary/default/vaea75f5663a038b8658d258fd198e57ce70b35d6/images/homepage/My_Activity_Book_Yrs_7_11.pdf?version=1,584,037,589,000
Year 6 Latest News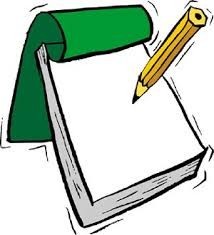 Welcome back!

Please remember to return your home - school diaries signed with all the usual start of term letters.

Please ensure PE kit is in school every day! PE is officially on a Wednesday but sports happens frequently at Greenwood so leave kit in school.

If you want to make our delicious Viking flatbread at home then

click here

for the recipe. Why not experiment by adding sugar or even rasins!
The Year 6 Team
Our teachers are Mrs Annia, Mrs Fryatt and Mrs Hickton;
Our Teaching Assistants are Mrs. Younger, Mr Clemerson, Mrs Preistley, Mrs Wyatt and Miss Crampton.
Topics
Our main topics this year are:
Autumn 1- World War 2
Autumn 2- Vikings and Anglo Saxons and War poetry
Spring - The Heart and Pig Heart Boy
Summer 1 - SATs revision and Science
Summer 2-The Mayans
Behaviour
In year six good behaviour and being role models for the rest of the school is extremely important. As a class, we have created our own charter which all the children have signed to say they agree to.
SATs 2020- The children are expected to sit their SATS in the week beginning 11th May 2020
| | | |
| --- | --- | --- |
| Date | Paper | |
| Monday 11th May 2020 | SPAG- spelling, punctuation and grammar paper | |
| Tuesday 12th May 2019 | Reading Test | |
| Wednesday 13th May 2019 | Maths paper 1 and Maths paper 2 | |
| Thursday 14th May 2019 | Maths paper 3 | |
Please note that throughout the year we have to collect evidence to inform our teacher assessments for writing, maths, reading and science.
Boostering
This half term, after-school booster sessions will take place on Tuesdays and Thursdays from 3:15pm to 4pm.
All of the adults are boostering the children on SPAG, Reading and Mathematics.
'Flexi-boosters' also take place on a daily basis during school time in afternoons to assist the children in their learning. Children are also boostered in assembly times and some children are invited for booster in a morning from 8:30am.
Homework
We must stress the importance of completing ALL the homework we ask your child to complete.
1. All children should read daily. Even if your child is a confident reader, they should be reading independently to encourage a love of books and a greater understanding of the written word. Children should record their daily reading in their reading record. There are five spaces in the book for each week. If children are not reading regularly then they will be asked to attend a reading catch up session one playtime a week.
2. All children will receive weekly spellings. These will be usually be set on a Monday and tested the following Monday and are linked to past spellings for the SATs and spelling patterns for year six. This is now an important part of the new spelling, punctuation and grammar test (SPAG) (worth 20 marks out of 70 in the test).
3. Each Friday, the children will receive a piece of literacy and numeracy homework, which will be due to be handed in on the following Wednesday. Any children who do not complete the homework on time will do so during Wednesday playtime instead.
Times Tables Rockstars
All children now have a log on for Time Tables Rockstars. This is a multiplication skills online game that we have invested in to increase recall of up to 12x table. We create regular battles with other year groups and amongst Year 6 for this. Please support children playing at home. Children have their log in details in their reading diaries if they forget them.
Physical Education (PE)
PE is on Wednesday afternoons each week with Mrs Aspinall.
At all times your child will need an indoor and outdoor PE kit in school.
Indoor PE kit is a white T-shirt, dark shorts (black or navy blue) and trainers or plimsolls.
Outdoor PE kit is a white T-shirt, dark jogging bottoms (black or navy blue), dark sweatshirt and trainers. Jewellery must not be worn on PE days.
If your child can not take part in PE for medical reasons a letter should be sent to Mrs Aspinall.
Also on Wednesdays your child will be taught a one hour session on the Holocaust by Mrs Younger. This is extremely important as it links to the trips we are going on in the Autumn term.
London Residential
In May we hope to go on our amazing London visit! We can not wait to visit; Wembley Stadium, The London Eye, The Rainforest café, The theatre to see WICKED and The Warner Brothers Studio Tour. We will have an information evening about this nearer the time, please don't hesitate to contact any of the team if you have questions before this.