Welcome to Year 5 Brilliant Badgers and Cheeky Chipmunks
R

e

m

o

t

e

L

e

a

r

n

i

n

g

i

n

Y

e

a

r

5
Isolation provision
When your child is absent from school and is well enough to complete their work, please contact your class teacher via email so that they can provide the weekly timetable and resources. The work is reflective of what they would be completing in school.
In the event of a bubble closure due to Covid-19, then links to each day's work will be uploaded here. A stationery resource pack can be provided if requested. It is still an expectation that work is completed and returned daily by email in order for your child to continue to make progress.
If you have any questions, please don't hesitate to contact us:
Miss Westley hwestley@greenwoodprimary.org.uk or Mr Jackson ajackson@greenwoodprimary.org.uk
The Year 5 Team
In Chipmunks, our teacher is Miss Westley (hwestley@greenwoodprimary.org.uk) and in Badgers, our teacher is Mr Jackson (ajackson@greenwoodprimary.org.uk).
The super Year 5 Teaching Assistants are:
Miss Pearson (Badgers) Mrs Nix (Chipmunks), Mrs Younger (mornings) & Mrs Priestley (on Maternity Leave)
Click on the video for a message from your new teachers.
Chipmunks Class Badgers Class
Welcome Back Welcome Back
Year 5 will have PE on Friday afternoons, this means your child can come to school in their PE kits on these days. Homework will be set on Purple Mash on a Friday and will be due in the following Friday.
Here is our latest newsletter (Summer Term)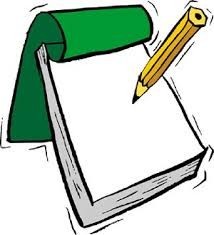 Summer Term
Our Topics
To view our long term plan for Year 5 click here
Autumn 1: Why did the Vikings win most battles against the Anglo Saxons?
Based on Horrible Histories Non-Fiction books and Viking Boy
Click here to see our knowledge mat about our current Science topic, Living Things and their Habitats.
Autumn 2: Could you be the next CSI Investigator?
Based on the text 'Atticus Claw Breaks the Law', please do not read this book as we will be reading it as a class.
Click here to see our knowledge mat about our current Science topic, Properties and Changes of Materials.
Spring 1: Why do we fall down and not up?
Based on Forces and the texts 'The man who walked between the towers' please do not read this book as we will be reading them as a class.
Click here to see our knowledge mat about our current Science topic, Forces.
Spring 2: Why should the rainforests be important to all of us?
Based on the text 'The Lorax' and non-fiction texts about the rainforest.
Summer 1 & 2: Is there anybody out there?
Based on Earth and Space and the text 'Cosmic'.
Click here to see our knowledge mat about our current Science topic, Earth and Space.
Click here to see our knowledge mat about our current Science topic, Animals, including Humans.
Fancy a challenge?
Colouring sheets and arty ideas
Click here for additional websites to support your child's learning
Behaviour
In Year 5, excellent behaviour and being role models for the rest of the school is extremely important and as a class we have created our own charters which all the children have signed to say they agree to.
Please click on the link below to see our charters:
Helping your child with their learning
To help with your child's learning at home, we have created and attached a guide to give you some support. If you require any more advice, then please don't hesitate to ask a member of the Year 5 team.
Please click the links below:
Maths - Four Operations Booklet
Homework and activities to complete at home
In Year 5, we are keen for the children to practice the skills and learning objectives that they cover in school and we will expect them to complete:
Literacy Homework
Homework this year will be online through Purple Mash, your child will be told when this has been given and when it is required to be handed in. If your child would prefer to do this activity on paper or does not have access to the internet, then this is fine. If your child needs to be reminded of their Purple Mash log in then see your child's class teacher.
If children fail to complete their homework in the allotted time, they will be required to stay in and complete this during break times or lunchtimes. Children are encouraged to seek help if they need to, from their class teacher.
Spellings
Children will have a list of 10 spellings they must learn where they will be tested on a Friday. These will be from the year 5 spelling rules set out in the National Curriculum. Please help and encourage your child to learn their spellings as this is so important for their writing!
Children will also be tested on the Year 3, 4 and 5 spellings words from the National Curriculum word bank once every half term. Children will be sent home their scores and which words they got correct and incorrect. Please ensure your child is always practising these words too, so as they can improve their scores each half term!
FAB 4 Reading
Please continue to complete your child's FAB 4 Reading Record in their Home-School Diary. Children are expected to complete at least 4 reads every week. Children who complete all 4 reads and have their reading record signed every week will benefit from the half termly FAB 4 reading treat, chosen by our Greenwood Members of Parliament.
If your child forgets their Home-School Diary, they do not get a stamp for that week. It is their responsibility to bring it in on time. If your child is off with an illness, then they can give it to their class teacher when they are next at school to receive a stamp for that week.
Boostering
This half term most of the Year 5 after school boosters will take place on Mondays, Tuesdays and Thursdays from 3:20pm - 4pm. Please collect your child from the Year 5 classrooms and try to ensure your child attends all boosters they are invited to as this is essential for their progress throughout Year 5.
Children also attend boosters throughout the school day to make sure they are on target and meet the learning objectives set during lessons.
Booster groups may change at the start of every half term.
Physical Education (PE)
Chipmunks and Badgers will be doing PE on a Friday afternoon each week with Mrs Aspinall.
At all times your child will need an indoor and outdoor PE kit in school.
Indoor PE kit is a white T-shirt, dark shorts (black or navy blue) and trainers or plimsolls.
Outdoor PE kit is a white T-shirt, dark jogging bottoms (black or navy blue), dark sweatshirt and trainers. Jewellery must not be worn on PE days.
If your child can not take part in PE for medical reasons, a letter should be sent to Mrs Aspinall or class teachers.
Your child is able to come dressed in their PE kits on Fridays.
Ukulele
All Year 5 children have the opportunity to take part in lessons based on how to play the ukulele with a specialist music teacher! School do provide ukuleles for your child, however if your child wishes to bring their own ukulele in too, that is absolutely fine! Ukulele lessons are on Tuesday afternoons.