Welcome to Year 4!
We are Meerkats and Chameleons.
The Year 4 Team
Our Teachers are Mrs Snowden and Miss Roberts.
Our Teaching Assistants are Mrs Golding and Miss Hipwell.
Newsletter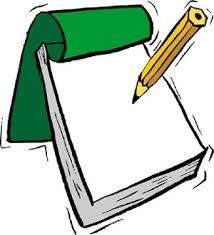 Click here to see our Summer 2019 Newsletter
Latest News
Spring Term 1
This half term the children have been exploring the enquiry question, 'Why are most of the world's cities located near rivers?' In Geography the children have been locating cities, counties, rivers and mountains in the UK and around the world, using atlases and maps.
Our text this half term is 'The Village that Vanished' where Abikanile and her family have to come up with a plan to save her tribe and the village of Yao, against the evil slavers who are about to attack and capture the villagers.
In Maths the children have been using manipulatives and have explored how we multiply and divide 2-3 digit numbers by 1 digit numbers, using base 10 and place value counters. We have also started to look at Area, using post it notes to help us find the area of different shapes.
Autumn term 2.
This half term we are looking at the topic, Electricity and our focus question is, 'How would you cope without electricity for a day?'
Our book for this half term is Operation Gadgetman! by Malorie Blackman.
In Maths, we will be looking at units of measure, perimeter, multiplication and division.
11th November 2019. Remembrance Day.
Autumn term 1.
Last half term the children have learnt a lot about The Ancient Egyptians, focusing on the key question of 'How can we recreate the wonder of Ancient Egypt?'.
The children have also done a great job of extending their learning at home, we had some excellent pieces of creative homework.
In Maths, the children have been looking at column addition, column subtraction, place value, comparing and ordering numbers, as well as counting below zero and counting in 25's.
Languages Day. 26th September 2019.
The children had a great day learning all about The Netherlands. The children learnt facts and cultural information about The Netherlands, we even spent some time learning Dutch. We also created a Dutch flag, which you can see us holding in the picture below.
Our topics...
Autumn 1: Ancient Egypt (Non-fiction texts and The Day of Ahmed's Secret)
Autumn 2: Inventions ( Operation Gadgetman by Malorie Blackman)
Spring 1: Rivers (The Village that Vanished)
Spring 2 : The digestive system (The Lucky Escape)
Summer 1: Sound (The Monsters of Shiversands Cove)
Summer 2: Ancient Greeks (Percy Jackson and the Greek Gods)
To see our long term planning go to the curriculum page.
Homework
We want children to feel more comfortable with doing homework and for them to see it more as an extension of their learning, so…
Spellings
Each Monday your child will come home with a list of spellings and will be tested on the Friday. Some may come for the Year 4 word bank and the rest will follow a particular pattern. Please help and encourage your child to learn their spellings as this is so important for their writing! Your child will also bring home a copy of their scores after being screened on the Year 1/2/3 and 4 spellings, which will show them which ones they need to practice (in whatever time they wish to use) before being screened again during the next half-term.
Maths and English
English homework – based on our class book or topic at the time, children will be given a menu where they can choose from one of 4 tasks to complete every 2 weeks, which gives the children the chance to complete a good piece.
Maths homework – children will be given a selection of tasks based on learning that the children have been focusing on at school that week.
Children will earn raffle tickets for bringing homework in and completing it! This will give them a better chance of earning a prize from the raffle prize box!
Reading
Reading is one of our school's biggest priorities! We want to see children enjoying reading and getting the rewards they deserve!
The Fab 4 reading records, as you know, need to be filled in 4 times a week and every week of the half-term so the children can earn the treat at the end of the half-term.
We also want to get Year 4 to the top of the reading league and earning up to 15 minutes extra play time!
We want children to read their own books, take books from school (that we've allowed the children to choose and order) and share them with others in the Year group. Nothing like a good book swap!
Please encourage your child to come and see us if they are struggling, we are here to help!