Welcome to Foundation Stage 1 - Clever Caterpillars!
(PLEASE SCROLL DOWN TO SEE BUTTERFLIES CLASS PAGE)
Foundation Stage 1 Latest News
REMOTE LEARNING
CLICK HERE to access the remote learning activities for week beginning 2nd November
Bonfire Night song- https://www.youtube.com/watch?v=YydmLDvGIp4
Thursday 15th October
Well done to our first stars of the week this academic year. What a great start!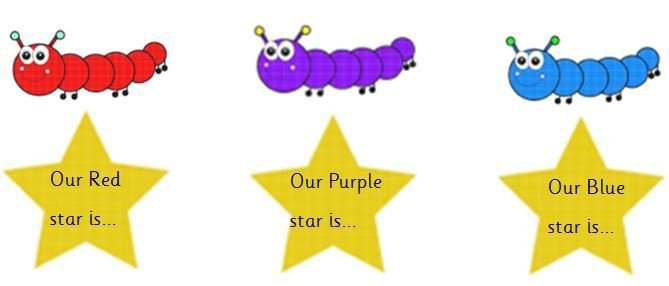 Ivy! Seb! Thomas!
Wednesday 2nd September
We would like to extend a warm welcome to all of the children and parents/carers who will be joining us in Caterpillars this year. We are very excited to meet the children and have lots of fun with our learning!

Please CLICK HERE to see a SHORT VIDEO of our learning environment and to meet the Nursery team.
This short SHORT SLIDESHOW also gives information about what to expect at Nursery. We look forward to seeing you all.
The Nursery Team
Please note session times for the Autumn Term will be as follows:
AM session: Arrival 8:35, collection time 11:35
PM session Arrival 12:25, collection time 3:25
30 hours children: Arrival 8:35, collection time 3:25
Please respect social distancing measures when dropping off or collecting children. It is important that you leave the space outside school as soon as you have done so to enable another year group to use paths outside school easily.
Contact: ggoff@greenwoodprimary.org.uk / saspinall@greenwoodprimary.org.uk
The Foundation Stage 1 Team
Our Teachers are Miss Aspinall (Monday, Tuesday, Wednesday) and Mrs Goff (Thursday and Friday).
Our Teaching Assistants are Mrs Johnson, Mrs Darrington, Miss Gore and Mrs O' Donnell.
Other people that come to work with us are Mrs Aspinall (Sports Leader), Mrs Grice (SENCO), Mrs Worthington (Parent Liason Officer) and Mrs Gladwin (Teaching Assistant).
Our Language Lead is Miss Shore.
Mrs Goff and Miss Aspinall are the keyworkers for Red Caterpillars.
Mrs Darrington is keyworker for Purple Caterpillars.
Mrs Johnson is keyworker for Blue Caterpillars.
Long Term Plan
Welcome to Foundation Stage 2 - Butterflies
The Foundation Stage 2 Team
Our Teachers are: Miss Moore, Mrs Gilbody and Mrs Hurd;
Our Teaching Assistants are: Mrs Harris, Miss Dawn, Miss Gore, Mrs O'Donnell, Mrs Gladwin, Mrs Nix, and Mrs Jermy.
Our Language Lead is Miss Shore.
Foundation Stage 2 Latest News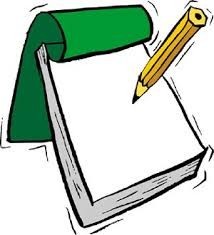 Remote Learning
Our aim at Greenwood is to provide quality learning for children both at home and at school.
Each week, your child's class teachers will be uploading a weekly remote learning timetable (similar to the ones that were uploaded during lockdown) to provide children who are isolating at home with the best possible teaching and learning resources to support their continued learning at home.
These weekly timetables, powerpoints, videos and resources will also enable you to see what we are doing in class and support your child with any additional learning that you may feel they need.
Click here to access Remote Learning activities for week beginning 2nd November
Bonfire objects to label worksheet
September 2020
Welcome to Butterflies! We are so excited to meet you all! We hope you are excited too.
Please see videos below for a virtual tour of your new classrooms.
Welcome to Red Admirals Class- A video tour
Welcome to Purple Emperors Class- A video tour
School begins at 8.30am. Please line up outside your classroom. Say goodbye to your adults outside and we will all enter our classroom together. Sorry there is no room for adults inside the classrooms.
Children are able to pay for a snack if you wish. Toast is 20p and Crumpets are 30p. You will receive more information about this when this will be available. You can pay through this via the app "Parent pay". Free fruit and milk is available every day.
PE is on a Thursday. At the moment children do not require a PE kit as they will not be getting changed. We will inform you when your child will need a PE kit.
Breakfast is available free of charge. This will be a choice of either a bagel or cereal. Breakfast will be given to the children during register time in their classroom. If you would like your child to have breakfast please order this with a member of staff on a Friday for the following week so we can order the correct amount. Thank you.
Home time is 3pm. Please collect your child from the same classroom door. If a different adult is collecting your child that day, please let a member of staff know. Please can we remind you we ask for ONE adult to collect the child.
We look forward to seeing you all!
Welcome to Greenwood Primary School- Information for new F2 Pupils September 2020
All about me - To be filled in and brought in on the first day of school- For new F2 Pupils September 2020
F2 Information Brochure for Parents and Carers
If you have any questions, please feel free to email your child's class teacher:
Miss Moore: emoore@greenwoodprimary.org.uk
Mrs Gilbody: sgilbody@greenwoodprimary.org.uk
Our Learning
Autumn 1- Real Heroes and Super Heroes
Our Topics
Colour Monster (Emotions)

Instructional books, Postal workers, Larry the Letter, The Jolly postman

Fire Fighters/Police Officers/Police Dogs

Super hero week!- Supertato

Doctors/Dentist

Autumn- seasonal focus (Poem)

Autumn- hibernation, harvest and pumpkins
Long Term Plan
Please see our long term plan for further information. This years cycle is Year 2
Please click here > Foundation Stage 2 Long Term Plan
Further Information
Please remember to check your child's Tapestry profile! Feel free to add any photos of your child learning at home.
PE is on a Thursday, please ensure your child has their PE kit in school. This can be kept in their locker. Please also ensure your child does NOT wear earrings on PE days.
It is so important that your child brings their book bag to school EVERY DAY. Please also check book bags regularly for letters.
Thank you