(*PLEASE SCROLL DOWN TO SEE BUTTERFLIES CLASS PAGE)
Welcome to Foundation Stage 1 - Clever Caterpillars!
The Foundation Stage 1 Team

Our Teachers are Miss Aspinall (Monday-Wednesday) and Mrs Goff (Thursday-Friday).

Our Teaching Assistants are Mrs Darrington and Mrs Johnson.

This term:

Miss Aspinall and Mrs Goff are keyworkers for Gruffalo Group

Mrs Darrington is keyworker for Elmer Group

Mrs Johnson is keyworker for Zog Group

Summer Term Session Times

AM session: Arrive 8:35 - Collection time 11:35am

PM session Arrival 12:25 - Collection time 3:25pm (or 3pm if other siblings in school)

Please respect social distancing measures when dropping off or collecting children.

It is important that you leave the space outside school as soon as you have done so to enable another year group to use paths outside school easily.
Remote Learning
Our aim at Greenwood is to provide quality learning for children both at home and at school. Each week, we will be uploading a weekly remote learning timetable to provide children with the best possible teaching and learning resources to support their continued learning at home.
Summer Term 1 Week 1: Click here to access Remote Learning for week beginning 19th April
Tapestry
Throughout Foundation Stage at Greenwood we use the online learning journal Tapestry to record your child's progress. On Tapestry you will find photos and comments about your child's learning. Children who are accessing remote learning should use this to upload photos/videos of activities being completed at home. If you are unable to access Tapestry, please get in touch with us and we will be able to help with this. Adding your photos helps us create a broader picture of each child and understand their strengths and interests, as well as anything that we can help develop.
Purple Mash
We upload weekly activities to Purple Mash. Your child has their own individual log in details to access the activities on there. Please get in touch if you need help with log in details or accessing set activities.
Reading
Please continue to read to your child at home daily, and record this in their reading diaries. Reading regularly with your child helps develop vocabulary, creativity, understanding of the world and most importantly a long life love of books.
OUR LEARNING ENQUIRY

This half term our enquiry question is... 'How does your garden grow?'

Each week we will focus on a different text as follows:

Farmer Duck

The Enormous Turnip

Jasper's Beanstalk

Handa's Surprise

Little Red Hen

Non Fiction - Dandelions

NURSERY RHYMES OF THE HALF TERM

We focus on 8 Nursery rhymes each half term and practise singing these daily. Please click on the titles below for the words for each rhyme so you can sing them at home with your child:
USEFUL LEARNING LINKS
Here are a number of websites to support your child's learning.
Julia Donaldson Short Animations
STARS OF THE WEEK
Every week we choose a 'remote learning' Nursery superstar and an 'in school' Nursery superstar. Check here every Friday to see who has been chosen!
A certificate for the Remote Learning Superstar will be uploaded to Tapestry.
This week we are all stars!

All of our caterpillars have wowed us with their brilliant Robin Hood Wanted posters this week, we couldn't choose one!
CONTACT US
If you have any questions, please feel free to get in contact with us via our emails: ggoff@greenwoodprimary.org.uk / saspinall@greenwoodprimary.org.uk

Foundation Stage 2
Welcome to Butterflies
Our school day starts at 8:30am-3pm. Please be prompt at both drop off and pick up times.
Please respect social distancing when on the school site.
Free breakfast is offered upon arrival for every child. A choice of bagel or cereal.
(Please see a member of staff if you would like your child to have breakfast.)
Your child is also offered a healthy snack and milk during the school day.
PE is every Thursday. Please send your child to school in their PE kit on this day.
Our Learning Enquiry
Summer 2- Animal Kingdom!

1. Noah's Ark- The Water Cycle

2. Jonah and the Whale

3. Little Red Riding Hood- Woodland animal focus

4. Walking through the Jungle

5. Summer Focus

6. Transition project- Ready for Year 1

Please see our long term plan for further information.

Please click here >> Foundation Stage 2 Long Term Plan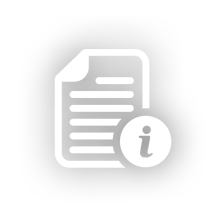 Latest News
Happy half term Butterflies! We hope you have a lovely week. We can't wait to see you when we return for our final term together. We will be learning all about animals! Do you know any facts about an animal?
Value Superstars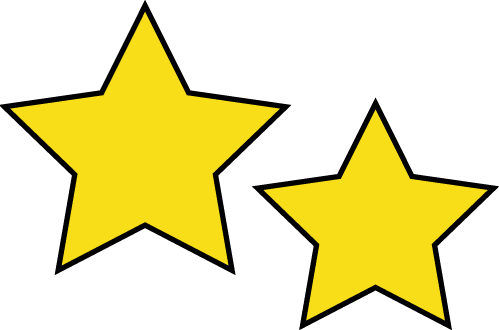 Every Friday we are going to award one child from each class a "Value certificate".
These values are part of the Flying High Trust. They are:
Aspiration
Confidence
Creativity
Enjoyment
Perseverance
Pride
Responsibility
Miss Tucker will host a virtual assembly every Friday in school. (This is not available at home).
Children will be awarded their certificate in class and will be celebrated with the whole school.
Good luck Butterflies!
Supporting your child at home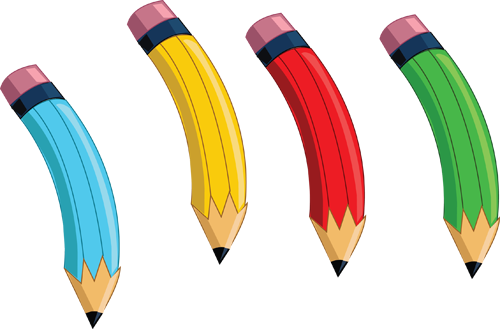 Our aim at Greenwood is to provide quality learning for children both at home and at school.
These weekly timetables, powerpoints, videos and resources will also enable you to see what we are doing in class and support your child with any additional learning that you may feel they need.
If you are isolating and require a timetable for home learning, please contact your class teacher.
Please see links below for this weeks learning.
Remote Learning- Week beginning 7.6.21. Click here.
Remote Learning- Week beginning 24.5.21. Click here.
Phonics

Speedy Sounds Video with Miss Moore

Purple Mash

Each week 2Do's are uploaded onto Purple Mash for you to complete.

Have lots of fun and we can't wait to see your wonderful creations!

Each child has log in details, if you require more information on this then please contact your class teacher.
Tapestry

Please remember to check your child's Tapestry profile!

Photo's of your child's learning journey at school are uploaded weekly.

Feel free to add any photos of your child learning at home.

Reading

Each week your child will receive a reading book and a free choice book. These are to read and share at home.

It is so important that your child brings their book bag to school EVERY DAY.

Please also check book bags regularly for letters.

Your child needs to read 4 times a week to receive their FAB 4 treat!