(*PLEASE SCROLL DOWN TO SEE BUTTERFLIES CLASS PAGE)
Welcome to Foundation Stage 1 - Clever Caterpillars!
The Foundation Stage 1 Team

Our Teachers are Miss Aspinall (Monday-Wednesday) and Mrs Goff (Thursday-Friday).

Our Teaching Assistants are Mrs Darrington and Mrs Johnson.

This term (Autumn 2021):

Miss Aspinall and Mrs Goff are Zog group leaders

Mrs Darrington is Gruffalo group leader

Mrs Johnson is Elmer group leader

Summer Term Session Times

AM session: Arrive 8:40 - Collection time 11:40am

PM session Arrival 12:20 - Collection time 3:20pm
New Starters
We are looking forward to welcoming our new starters in September. You will have received an information pack at your stay and play session. The following presentation also provides some useful information: CLICK HERE
Tapestry
Throughout Foundation Stage at Greenwood we use the online learning journal Tapestry to record your child's progress. On Tapestry you will find photos and comments about your child's learning. Children who are accessing remote learning should use this to upload photos/videos of activities being completed at home. If you are unable to access Tapestry, please get in touch with us and we will be able to help with this. Adding your photos helps us create a broader picture of each child and understand their strengths and interests, as well as anything that we can help develop.
Purple Mash
We upload weekly activities to Purple Mash. Your child has their own individual log in details to access the activities on there. Please get in touch if you need help with log in details or accessing set activities.
Reading
Please continue to read to your child at home daily, and record this in their reading diaries. Reading regularly with your child helps develop vocabulary, creativity, understanding of the world and most importantly a long life love of books.
OUR LEARNING ENQUIRY

"What makes me who I am?"

Some of the texts we will focus on:

Week 1 Brown Bear, Brown Bear

Week 2 Polar Bear, Polar Bear

Week 3 The Very Noisy Night

Week 4 Goldilocks and The Three Bears

Week 5 Peace at Last

Week 6 We're Going on a Bear Hunt

NURSERY RHYMES OF THE HALF TERM

We focus on 8 Nursery Rhymes each half term and practise singing these daily.

I Can Sing a Rainbow

Head, Shoulders, Knees and Toes

Teddy Bear, Teddy Bear, Turn Around

Hickory Dickory Dock

The Goldilocks Song

Old MacDonald

If You're Happy And You Know It

Autumn Leaves Are Falling Down
USEFUL LEARNING LINKS
Here are a number of websites to support your child's learning:
Julia Donaldson Short Animations
STARS OF THE WEEK
Every Friday we award one child from each session (am and pm) a "Value Certificate" that link to our 7 school values:
Aspiration

Confidence

Creativity

Enjoyment

Perseverance

Pride

Responsibility
Miss Tucker hosts a virtual assembly every Friday in school to announce who has received a certificate and reason why. Those children bring a certificate home.
In addition to a Value Star, we will also be awarding a WOW Certificate to our 'Writer Of The Week'.
CONTACT US
If you have any questions, please feel free to get in contact with us via our emails: ggoff@greenwoodprimary.org.uk / saspinall@greenwoodprimary.org.uk

Foundation Stage 2
Welcome to Butterflies
Our school day starts at 8:45am-3.15pm. Please be prompt at both drop off and pick up times.
Please respect social distancing when on the school site.
Hot tuck is available to purchase via Parent Pay. Toast is 20p a day and Crumpets are 30p a day.
Your child is also offered a healthy snack and milk during the school day.
PE is every Thursday. Please send your child to school in their PE kit on this day. They will stay in their PE kit all day.
Please see below for videos and further information about Butterflies. We hope you find this information useful.
Welcome to Red Admirals Class- A video tour
Welcome to Greenwood Primary and Nursery School- September 2021
Welcome to Purple Emperors Class- A video tour September 2021
Welcome to Butterflies- September 2021- Information for starting school
All about me - To be filled in and brought in on the first day of school- For new F2 Pupils September 2021
Our Learning Enquiry
Autumn – What makes me, me?

- The Colour Monster

- My home/Homes around the world

- Funny Bones – Skeletons/Growth/Maps

- Doctors and Dentist – Oral health

- Emergency Services - Police, Fire, Ambulance

- Autumn (Seasonal Changes and Habitats)

- Bonfire night

- Remembrance

- Diwali – Rama and Sita story, Diwali decorations/celebrations (RE-Cultures of other people)

- Winter- One Snowy Night (Seasonal)

- Christmas – Nativity, Christmas celebrations, Elf on the Shelf, Panto, Foundation Nativity

- Book time week

- Visit to Sherwood Pines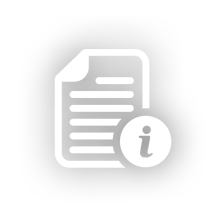 Latest News
Welcome to Butterflies! Please read our September newsletter here.
Value Superstars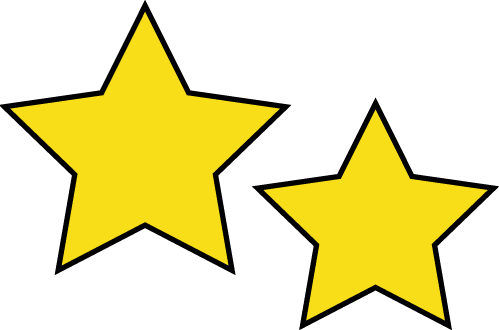 Every Friday we are going to award one child from each class a "Value certificate".
These values are part of the Flying High Trust. They are:
Aspiration
Confidence
Creativity
Enjoyment
Perseverance
Pride
Responsibility
Miss Tucker will host a virtual assembly every Friday in school. (This is not available at home).
Children will be awarded their certificate in class and will be celebrated with the whole school.
Good luck Butterflies!
Phonics

Speedy Sounds Video with Miss Moore

Purple Mash

Each week 2Do's are uploaded onto Purple Mash for you to complete.

Have lots of fun and we can't wait to see your wonderful creations!

Each child has log in details, if you require more information on this then please contact your class teacher.
Tapestry

Please remember to check your child's Tapestry profile!

Photo's of your child's learning journey at school are uploaded weekly.

Feel free to add any photos of your child learning at home.

Reading

Each week your child will receive a reading book and a free choice book. These are to read and share at home.

It is so important that your child brings their book bag to school EVERY DAY.

Please also check book bags regularly for letters.