Welcome to Year 2
Latest News
Happy Snow Day Year 2's!
We hope you are having a fantastic time in the snow and taking the opportunity to get out into the fresh air!
Miss Smith and Miss Morley have been walking their dogs, building snow men, making snow angels and drinking lots of hot chocolate to warm up!
Here are a list of things we would love for you to try out in the snow;
Make the biggest snow man you possibly can, take a picture and bring it into school when we return-sweets are on offer as prizes for the biggest and best!
Play with your friends and family in the snow-enjoy it while it lasts!
Make snow angels
Put a small bowl of water out for the birds- the water that they normally drink may be frozen over, so it's important that we look after our wildlife!
Blow bubbles in the snow! If they land without popping, watch the cold air freeze the outside of the bubble!
What's been happening in Year 2 this term...
The first half of the spring term was really busy in Year 2.
We were lucky enough to have the RSPB come into school and explore the wildlife all around our school grounds!
We finished our Expressive Dance lessons with a specialist dance teacher and each class performed their amazing dance to the other Year 2 children! We all danced to a song from 'The Jungle Book' and worked really hard on getting into character!
We visited White Post Farm on our first school trip of the year and had an amazing time feeding and holding the different animals. We used the photos and information that we found out to help us in both our english and science work for this half term!
We took part in World Religion Day and learnt all about 'Noah's Ark' and created our own finger puppets to re-enact the story!
We dressed up as our favourite animals to end our Amazing Animals topic

World Book Day with Author Jonathan Emmet!
So far this half term, we have;
taken part in an amazing Clay Workshop, where we had a specialist clay expert come into school to help us make clay animals. We are going to paint them and cover them in PVA glue and within the next few weeks, these are going to be exhibited at a local library! More information will follow on this.
started to work towards our Arts Mark as a year group and when we have completed a variety of art workshops, hopefully we will be presented with our awards in a special celebration assembly! HOW EXCITING!
met a real life author, Jonathan Emmett, and worked with him on one of his stories 'Here be Monsters!'. We learned about the process of writing a book, illustrating a book and we got to create our own treasure map with him!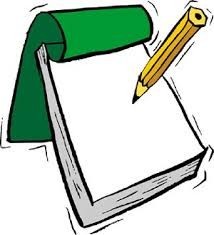 Let's have a fantastic half term in Year 2.
Our Amazing Year 2 Team!
Miss Smith- Class Teacher in Starfish, Science Lead
Mrs Willcock- Class Teacher in Octopus,
We are lucky enough to have 3 marvellous teaching assistants that work closely with your children's teachers.
These are Mrs O'Donnell, Mrs Naylor and Miss Bonser.
Year 2 Topics
Autumn Term 1- London's Burning, London's Burning!
Autumn Term 2- Incredible Superheroes!
Spring Term- Amazing Animals and their Habitats
Summer Term 1- There's no such thing as a Gruffalo!
Summer Term 2- The deep, dark jungle!
SATS Week
Year 2 SATS Week will take place on the week beginning Monday 21st May and end of Friday 25th May.
Our children have worked so hard all year and that week is a fantastic opportunity for them to show off their amazing skills!