Welcome to Year 6 Remarkable Rhinos and Wonderful Wombats
Year 6 Latest News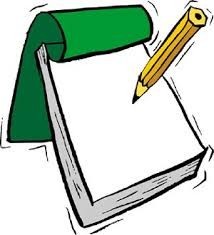 Welcome back! We are super excited to be welcoming all the new children in to year 6 this year and can't wait to get started.

Please remember to return your home - school diaries signed with all the usual start of term letters.

Please ensure PE kit is in school on Thursday afternoon!
The Year 6 Team
Our teachers are Mrs. Laycock and Mr Cox;
our Teaching Assistants are Mrs. Younger and Miss Pearson
our Learning Mentor is Miss. Anderson
Topics
Our main topics this year are:
Autumn 1- World War 2, 'Blitz' by Robert Swindells and history based on WW2- with our trip to Eden Camp
Autumn 2- 'Codename Celine' by Jim Eldridge, Holocaust centre trip in November
Spring 1 - World War I, 'Private Peaceful' by Michael Morpurgo
Spring 2 - Modern War, 'Shadow' by Michael Morpurgo
Summer 1 - SATs revision and Science
Summer 2- 'Kensuke's Kingdom' by Michael Morpurgo
If possible, please ensure your child doesn't read these texts before we have studied them, as this may ruin their enjoyment!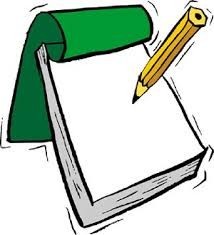 Year 6 Long Term Plan
Behaviour
In year six good behaviour and being role models for the rest of the school is extremely important. As a class we have created our own charter which all the children have signed to say they agree to.
Please click on the link below to see our charters.
Helping your child with their learning...
To help your child with their learning we have created a handy guide. Please click on the link below to access this.
SATs 2017- The children are expected to sit their SATS in the week beginning 14th May 2017
| | | |
| --- | --- | --- |
| Date | Paper | |
| Monday 8th May 2017 | SPAG- spelling, punctuation and grammar paper | |
| Tuesday 9th May 2017 | Reading Tests | |
| Wednesday 10th May 2017 | Maths paper 1 and maths paper 2 | |
| Thursday 11th May 2017 | Maths Paper 3 | |
Please note that throughout the year we have to collect evidence to inform our teacher assessments for writing, maths, reading and science.
Boostering
This half term most of our after school boostering will take place on Mondays and Tuesdays from 3:15-4pm.
All of the adults are boostering the children on Reading and Mathematics.
Also every afternoon, Miss Anderson, Miss Pearson and Mrs Younger work with children for booster in reading, writing, SPAG and maths. Children are also boostered in assembly times and some children are invited for booster in a morning from 8:30am.
Homework
Please can we stress the importance of the ALL the homework we ask your child to complete.
1. All children should read daily. Even if your child is a confident reader, they should be reading independently to encourage a love of books and a greater understanding of the written word. Children should record their daily reading in their reading record. There are five spaces in the book for each week. If children are not reading regularly then they will be asked to attend a reading catch up session one playtime a week.
2. All children will recieve weekly spellings. These will be set on a Friday and tested on a Friday and are linked to past spellings for the SATs and spelling patterns for year six. This is now an important part of the new spelling, punctuation and grammar test (SPAG) (worth 20 marks out of 70 in the test). All children will be given 20 spellings each week as they will be given 20 in the test in May.
3. Each Wednesday children receive a piece of grammar homework (SPAG)
4. Each Thursday the children will be given a piece of maths homework which will be due in on the following Thursday.
Physical Education (PE)
Rhinos and Wombats will be doing PE on Thursdays each week with Mrs Aspinall.
At all times your child will need an indoor and outdoor PE kit in school.
Indoor PE kit is a white T-shirt, dark shorts (black or navy blue) and trainers or plimsolls.
Outdoor PE kit is a white T-shirt, dark jogging bottoms (black or navy blue), dark sweatshirt and trainers. Jewellery must not be worn on PE days.
If your child can not take part in PE for medical reasons a letter should be sent to Mrs Aspinall.
Also on Thursdays your child will be taught a one hour Handwriting and poetry session by Mrs Younger. This is extremely important as all children need to write in a joined up script.