Welcome to Year 5 with Wicked Wolves and Generous Giraffes
Latest News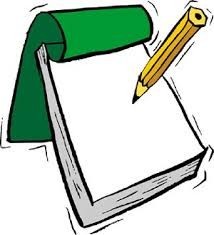 In Year 5, we are getting really excited about our upcoming trip to Cadbury's World for part of our topic of Aztecs.

We are also really excited to take part in Big Sing with some other schools in the Ashfield Family of Schools on Tuesday 27th June 2017. We have been working really hard on our tip top singing voices and dance moves (including sign language too!)
Newsletter
Here is our latest newsletter
The Year 5 Team
In Wicked Wolves, our teacher is called Mr Fletcher and in Generous Giraffes, our teacher is called Miss Grice.
The Year 5/6 teaching assistants are:
Mrs Golding, Miss Pearson, Mrs Younger and
our learning mentor is Mr Clemerson.
Our Topics
Autumn 1: Ancient Greece
Autumn 2: Based on text 'The Highwayman'
Spring 1: Based on text 'The Iron Man'
Spring 2: India with text 'Grandpa Chatterji'
Summer 1: Based on text 'The Midnight Fox'
Summer 2: Aztecs (various texts)
Year 5 Long Term Overview
Homework
In Year 5, we are keen for the children to practice the skills and learning objectives that they cover in school and we will expect them to complete:
Literacy Homework
1 piece of literacy homework every 2 weeks - this will be a task that the children will choose from a 'menu' of different writing activities linked to our topic!
There may be opportunities for some arty work to go with the writing, too! We would like this homework to be handed in within 2 weeks of been set.
The deadlines for the half term are always given at the bottom of the menu and area always on a Monday.
Maths Homework
1 piece of maths homework every week - this will be either linked to the learning that has taken place during the week or something they are about to cover. This will always be given on a Friday and be given in on a Thursday.
Spellings
Children will have a list of 10 spellings they must learn where they will be tested on a Thursday. These will practice the year 5 spelling rules set out in the National Curriculum.
Please help and encourage your child to learn their spellings as this is so important for their writing!
Children will also be tested on the Year 3, 4 and 5 spellings words from the National Curriculum word bank once every half term. Children will be sent home their scores and which words they got correct and incorrect. Please ensure your child is always practicing these words too so as they can improve their scores each half term!
Reading
Please continue to complete your child's FAB 4 Reading Record. Children are expected to complete at least 4 reads every week. Children who complete all 4 reads and have their reading record signed every week will benefit from the half termly FAB 4 reading treat.
Rewards:
We love to reward the children for excellent effort, which is why they will receive spotty stickers for completing their homework. The children are also aware that if we can say WOW to their work, at any time, then they will receive raffle tickets and be entered into a weekly draw for Miss Grice's or Mr Fletcher's special prizes!
Physical Education (PE)
Giraffes and Wolves will be doing PE on Monday each week with Mrs Aspinall.
At all times your child will need an indoor and outdoor PE kit in school.
Indoor PE kit is a white T-shirt, dark shorts (black or navy blue) and trainers or plimsolls.
Outdoor PE kit is a white T-shirt, dark jogging bottoms (black or navy blue), dark sweatshirt and trainers. Jewellery must not be worn on PE days.
If your child can not take part in PE for medical reasons a letter should be sent to Mrs Aspinall.