Welcome to Year 5 Brilliant Badgers and Cheeky Chipmunks
The Year 5 Team
In Cheeky Chipmunks, our teacher is Miss Westley and in Brilliant Badgers, our teacher is Mr Jackson.
The super Year 5 teaching assistants are:
Miss Pearson, Mrs Wyatt and Miss Crampton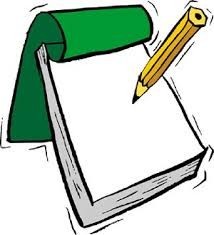 Year 5 Latest News
We are pleased to announce that our reading igloo is up and running! Please feel free to come and have a look in Chipmunks Class! Thank you to Miss Crampton and all of the wonderful people who brought in milk bottles, we couldn't have done it without you!
Year 5 are very excited to be starting a new topic in English - Our Local Area, we will also be having some visitors to talk to us about mining in the next term! We can't wait to hear what they have to tell us, we'd better get thinking of some questions we'd like to ask...

In Guided Reading our new book is called Holes by Louis Sachar, please don't read this book at home as we will be reading the majority at school!

We have booked a trip to The Space Centre, which Year 5 will be going on in Summer!
Newsletter
Here is our latest newsletter (Spring Term)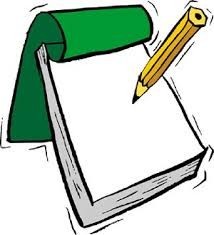 Spring Term
Our Topics
Autumn 1: Ancient Greece with text 'Theseus and the Minotaur'
Autumn 2: Based on text 'The Highwayman'
Spring 1: Based on our local area 'Kirkby-in-Ashfield'
Spring 2: Based on Mining (including a visitor)
Summer 1: Based on text 'The Midnight Fox'
Summer 2: Aztecs (various texts)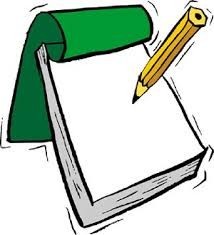 Year 5 - Long Term Overview
Behaviour
In Year 5, excellent behaviour and being role models for the rest of the school is extremely important and as a class we have created our own charters which all the children have signed to say they agree to.
Please click on the link below to see our charters:
Helping your child with their learning
To help with your child's learning at home, we have created and attached a guide to give you some support. If you require any more advice, then please don't hesitate to ask a member of the Year 5 team.
Please click the link below:
Homework and activities to complete at home
In Year 5, we are keen for the children to practice the skills and learning objectives that they cover in school and we will expect them to complete:
Literacy Homework
1 piece of literacy homework every 2 weeks - this will be a task that the children will choose from a 'menu' of different writing activities linked to our topic!
There may be opportunities for some arty work to go with the writing, too! We would like this homework to be handed in within 2 weeks of been set.
The deadlines for the half term are always given at the bottom of the menu and are always on a Monday.
Maths Homework
1 piece of maths homework every week - this will be linked to the learning that they are about to cover. This will always be given on a Friday and the children will need to give it in the following Thursday.
Spellings
Children will have a list of 10 spellings they must learn where they will be tested on a Friday. These will practice the year 5 spelling rules set out in the National Curriculum. Please help and encourage your child to learn their spellings as this is so important for their writing!
Children will also be tested on the Year 3, 4 and 5 spellings words from the National Curriculum word bank once every half term. Children will be sent home their scores and which words they got correct and incorrect. Please ensure your child is always practising these words too so as they can improve their scores each half term!
FAB 4 Reading
Please continue to complete your child's FAB 4 Reading Record in their new Home-School Diary. Children are expected to complete at least 4 reads every week. Children who complete all 4 reads and have their reading record signed every week will benefit from the half termly FAB 4 reading treat, chosen by our Greenwood Members of Parliament.
If your child forgets their Home-School Diary, it is their responsibility to bring it in, this must be no later than the following Monday to get it stamped. If it is not brought in by then, they will not receive a stamp for that week.
Boostering
This half term most of the Year 5 after school boosters will take place on Tuesdays and Thursdays from 3:15pm - 4pm. Please collect your child from the Year 5 classrooms and try to ensure your child attends all boosters they are invited to as this is essential for their progress throughout Year 5.
Children also attend boosters throughout the school day to make sure they are on target and meet the learning objectives set during lessons.
Booster groups may change at the start of every new term.
Physical Education (PE)
Chipmunks and Badgers will be doing PE on a Wednesday afternoon each week with Mrs Aspinall.
At all times your child will need an indoor and outdoor PE kit in school.
Indoor PE kit is a white T-shirt, dark shorts (black or navy blue) and trainers or plimsolls.
Outdoor PE kit is a white T-shirt, dark jogging bottoms (black or navy blue), dark sweatshirt and trainers. Jewellery must not be worn on PE or Swimming days.
If your child can not take part in PE for medical reasons, a letter should be sent to Mrs Aspinall.
Ukulele
All Year 5 children have the opportunity to take part in lessons based on how to play the ukulele on a Tuesday afternoon with a specialist music teacher! School do provide ukuleles for your child, however if your child wishes to bring their own ukulele in too, that is absolutely fine! Towards the end of Year 5, the children will put on a ukulele concert for some of KS2, parents are also invited to attend to see how much your child has progressed!