Welcome to Year 4! We are Wolves and Chipmunks.
Latest News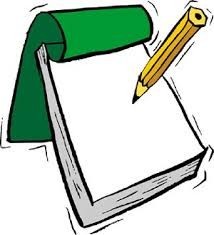 We have had a wonderful first day completing lots of fun activities and getting the year off to a great start! We did a piece of work based on the responsibilities we have and had so much fun taking part in confidence-building team games out in the MUGA!
We are looking forward to our trip to Pizza Express on the 4th October (details and letter coming soon) and we are lucky to be going to visit the Mandir in Nottingham (details and letter coming soon).
Newsletter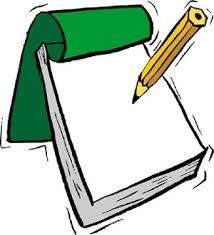 Year 4 Autumn Term 1
The Year 4 Team
In Wolves Class, Mr Fletcher is our teacher and in Chipmunks Class, Miss Westley is our teacher.
We are also lucky to have some super Teaching Assistants:
Mrs Priestley supports learning in Wolves Class each day and after school.
Miss Hipwell supports learning in Chipmunks Class each day and after school.
Mrs Wyatt supports learning on a 1:1 basis and is based in Chipmunks Class.
Our topics...
Autumn 1: Africa (Fly Eagle Fly by Christopher Gregorowski)
Autumn 2: Africa (The Village That Vanished by Ann Grifalconi) and Roald Dahl's The Twits
Spring 1: Anglo-Saxons (Better Than Gold by Theresa Tomlinson)
Spring 2 : Vikings (I Was There... Viking Invasion by Stuart Hill)
Summer 1: The Wolf's Footprint by Susan Price
Summer 2: Film narrative – The Shirt Machine. The Lucky Dip.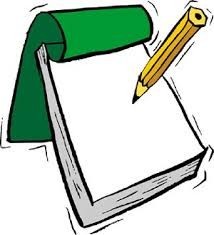 Please click on this link to see our Year 4 Long Term Overview.
Homework
We want children to feel more comfortable with doing homework and for them to see it more as an extension of their learning, so…
Spellings
Each Thursday, your child will come home with a list of spellings and will be tested on the following Thursday. The first few come from the Year 4 word bank and the rest will follow a particular pattern. Please help and encourage your child to learn their spellings as this is so important for their writing! Your child will also bring home a copy of their scores after being screened on the Year 1/2/3 and 4 spellings, which will show them which ones they need to practice (in whatever time they wish to use) before being screened again during the next half-term.
Maths and English
English homework – based on our class book or topic at the time, children will be given a menu where they can choose from one of 4 tasks to complete every 2 weeks, which gives the children the chance to complete a good piece.
Maths homework – children will be given a selection of tasks based on learning that the children will take part in the following week (pre-learning).
Children will earn raffle tickets for bringing homework in and completing it! This will give them a better chance of earning a prize from the raffle prize box! Also, as soon as they bring their homework in, they will get the chance to place their name on a BINGO board and if their name is chosen, they will receive a small prize!
Please click on this link to find a copy of our literacy homework: Africa and Fly Eagle Fly Menu.
Reading
Reading is one of our school's biggest priorities! We want to see children enjoying reading and getting the rewards they deserve!
The Fab 4 reading records, as you know, need to be filled in 4 times a week and every week of the half-term so the children can earn the treat at the end of the half-term.
We also want to get Year 4 to the top of the reading league and earning up to 15 minutes extra play time!
We want children to read their own books, take books from school (that we've allowed the children to choose and order) and share them with others in the Year group. Nothing like a good book swap!
Please encourage your child to come and see us if they are struggling, we are here to help!