Welcome to Year 4! We are Wolves and Chipmunks.
Snow, Snow, Snow!
Your challenges for today and over the weekend are explained below:
Challenge 1:
Can you make your own Viking building out of snow?
It can be as big or as small as you like. Don't forget to take a picture and bring it in - Miss Westley and Mr Fletcher would love to see them!
Challenge 2:
As our Year 4 show isn't too far away, we would love to see you learning your lines in the most creative ways.
Maybe you could have a stroll around the garden in your wellies? Rehearse with the snowman? Or maybe practise in your snowy Viking building? Again, don't forget to take a picture to show us!
Challenge 3:
When you get too cold completing the challenges outside, then why not have a go at creating your own animal similar to a Bork?
You might want to make an animal that lives outside and loves the snow! You can make your own 3D model or draw it & colour it in, add labels and explain how it has adapted (changed) to living in the snow.
Bring in or take pictures of you completing the challenges and get 5 spotty stickers and 3 raffle tickets for each challenge you complete and remember....
HAVE FUN!!!
Don't forget to complete your reading challenge that was sent out at the end of the last half term. Remember there will be a prize for the best effort and you will also get your photographs displayed on the whole school reading display!
Latest News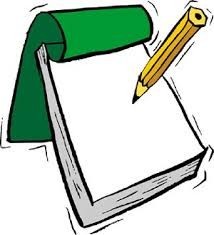 We have enjoyed our visit from Dizzy Ink, where we had a representative come into both classes and helped us all to create a picture with 2 different coloured inks. We chose our own themes and combined both words and images... it was amazing!
We are looking forward to beginning our rehearsals for the Year 4 show... LET LOOSE! Shows to school will be on the 27th March and shows to parents will be on the 28th March... Can't wait!
Our residential is confirmed and we will be going to JCA Adventure on the 4th June and returning to school on the 6th June. A meeting for parents will be arranged once our staff have been and done a pre-visit assessment.
Newsletter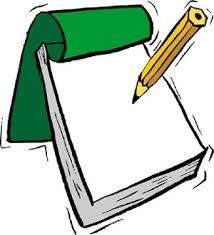 Year 4 Spring Term
The Year 4 Team
In Wolves Class, Mr Fletcher is our teacher and in Chipmunks Class, Miss Westley is our teacher.
We are also lucky to have some super Teaching Assistants:
Mrs Priestley supports learning in Wolves Class each day and after school.
Miss Hipwell supports learning in Chipmunks Class each day and after school.
Mrs Wyatt supports learning on a 1:1 basis and is based in Chipmunks Class.
Our topics...
Autumn 1: Africa (Fly Eagle Fly by Christopher Gregorowski)
Autumn 2: Africa (The Village That Vanished by Ann Grifalconi) and Roald Dahl's The Twits
Spring 1: Anglo-Saxons (Better Than Gold by Theresa Tomlinson)
Spring 2 : Vikings (I Was There... Viking Invasion by Stuart Hill)
Summer 1: The Wolf's Footprint by Susan Price
Summer 2: Film narrative – The Shirt Machine. The Lucky Dip.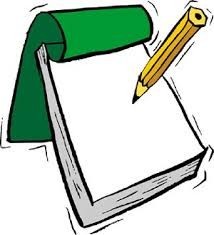 Please click on this link to see our Year 4 Long Term Overview.
Homework
We want children to feel more comfortable with doing homework and for them to see it more as an extension of their learning, so…
Spellings
Each Thursday, your child will come home with a list of spellings and will be tested on the following Thursday. The first few come from the Year 4 word bank and the rest will follow a particular pattern. Please help and encourage your child to learn their spellings as this is so important for their writing! Your child will also bring home a copy of their scores after being screened on the Year 1/2/3 and 4 spellings, which will show them which ones they need to practice (in whatever time they wish to use) before being screened again during the next half-term.
Maths and English
English homework – based on our class book or topic at the time, children will be given a menu where they can choose from one of 4 tasks to complete every 2 weeks, which gives the children the chance to complete a good piece.
Maths homework – children will be given a selection of tasks based on learning that the children will take part in the following week (pre-learning).
Children will earn raffle tickets for bringing homework in and completing it! This will give them a better chance of earning a prize from the raffle prize box! Also, as soon as they bring their homework in, they will get the chance to place their name on a BINGO board and if their name is chosen, they will receive a small prize!
Please click on this link to find a copy of our literacy homework: Africa and Fly Eagle Fly Menu.
Reading
Reading is one of our school's biggest priorities! We want to see children enjoying reading and getting the rewards they deserve!
The Fab 4 reading records, as you know, need to be filled in 4 times a week and every week of the half-term so the children can earn the treat at the end of the half-term.
We also want to get Year 4 to the top of the reading league and earning up to 15 minutes extra play time!
We want children to read their own books, take books from school (that we've allowed the children to choose and order) and share them with others in the Year group. Nothing like a good book swap!
Please encourage your child to come and see us if they are struggling, we are here to help!